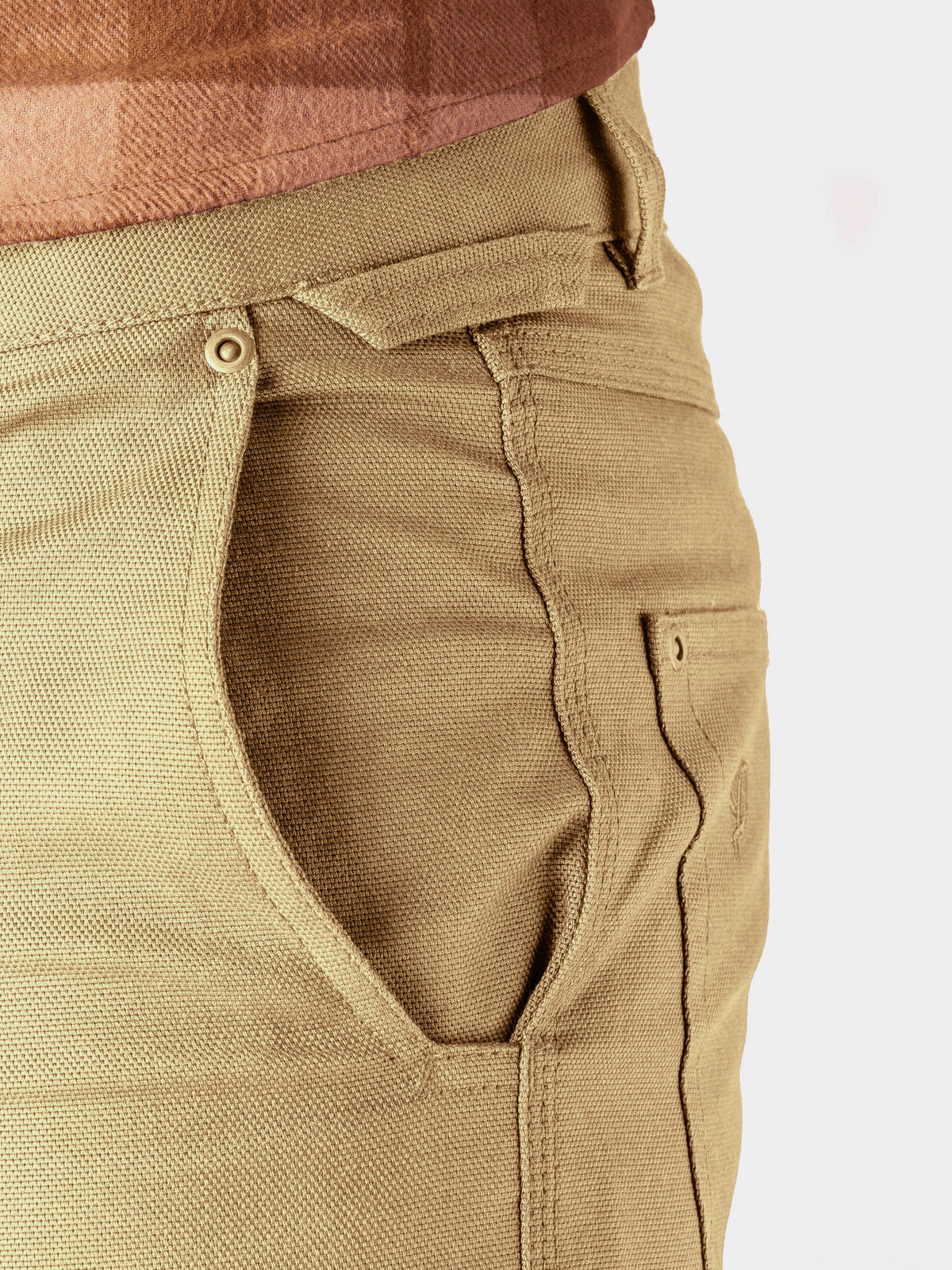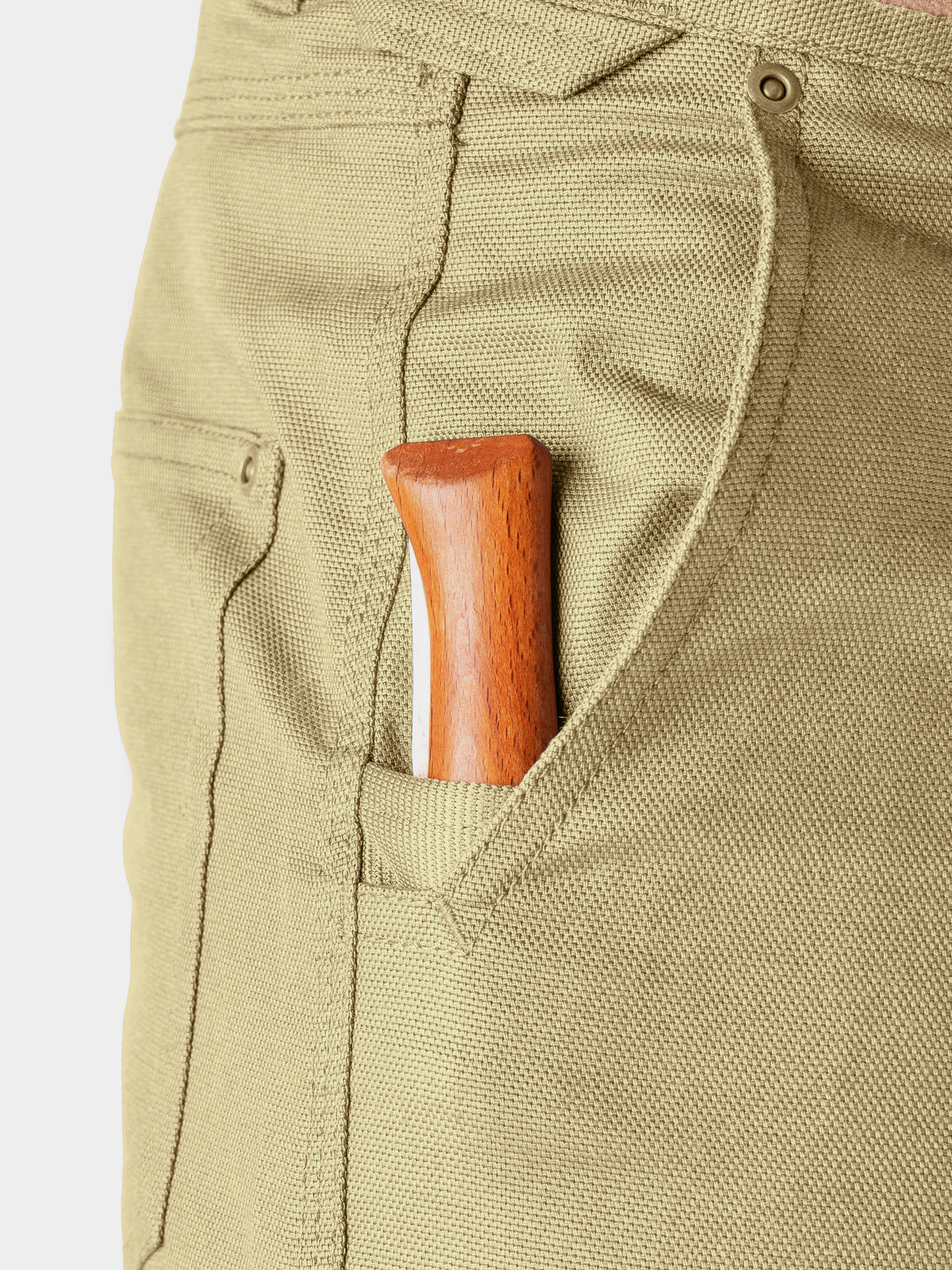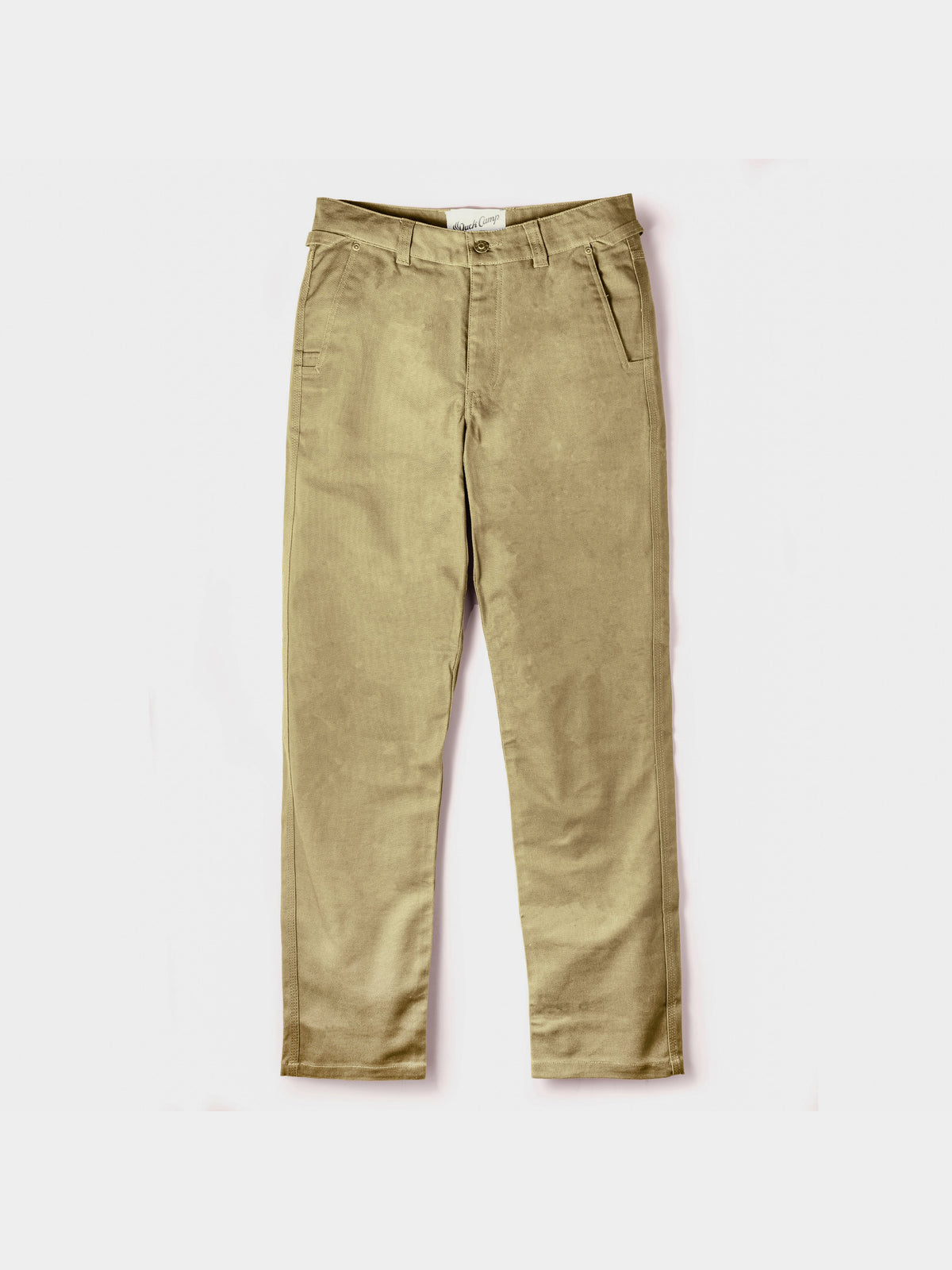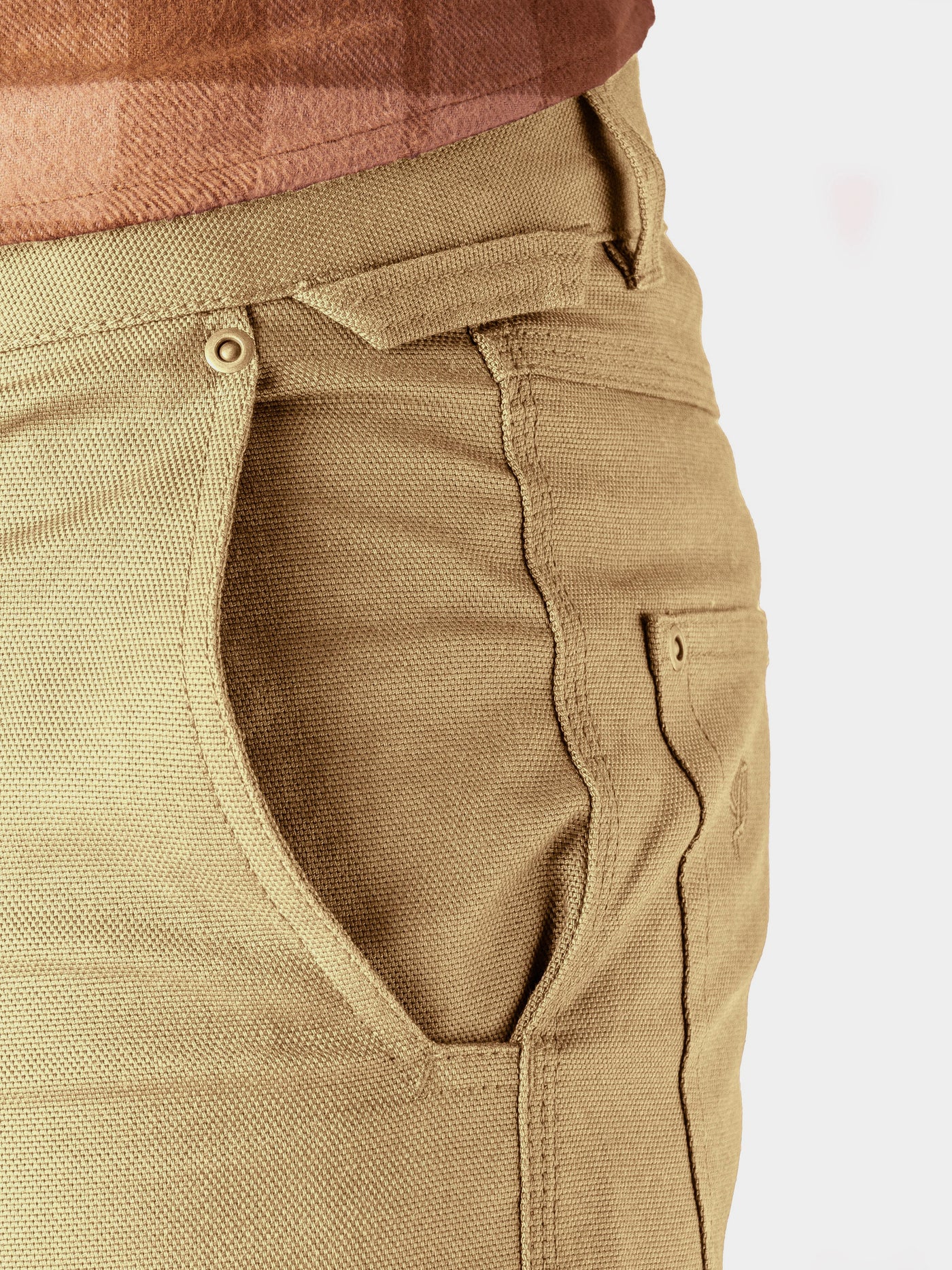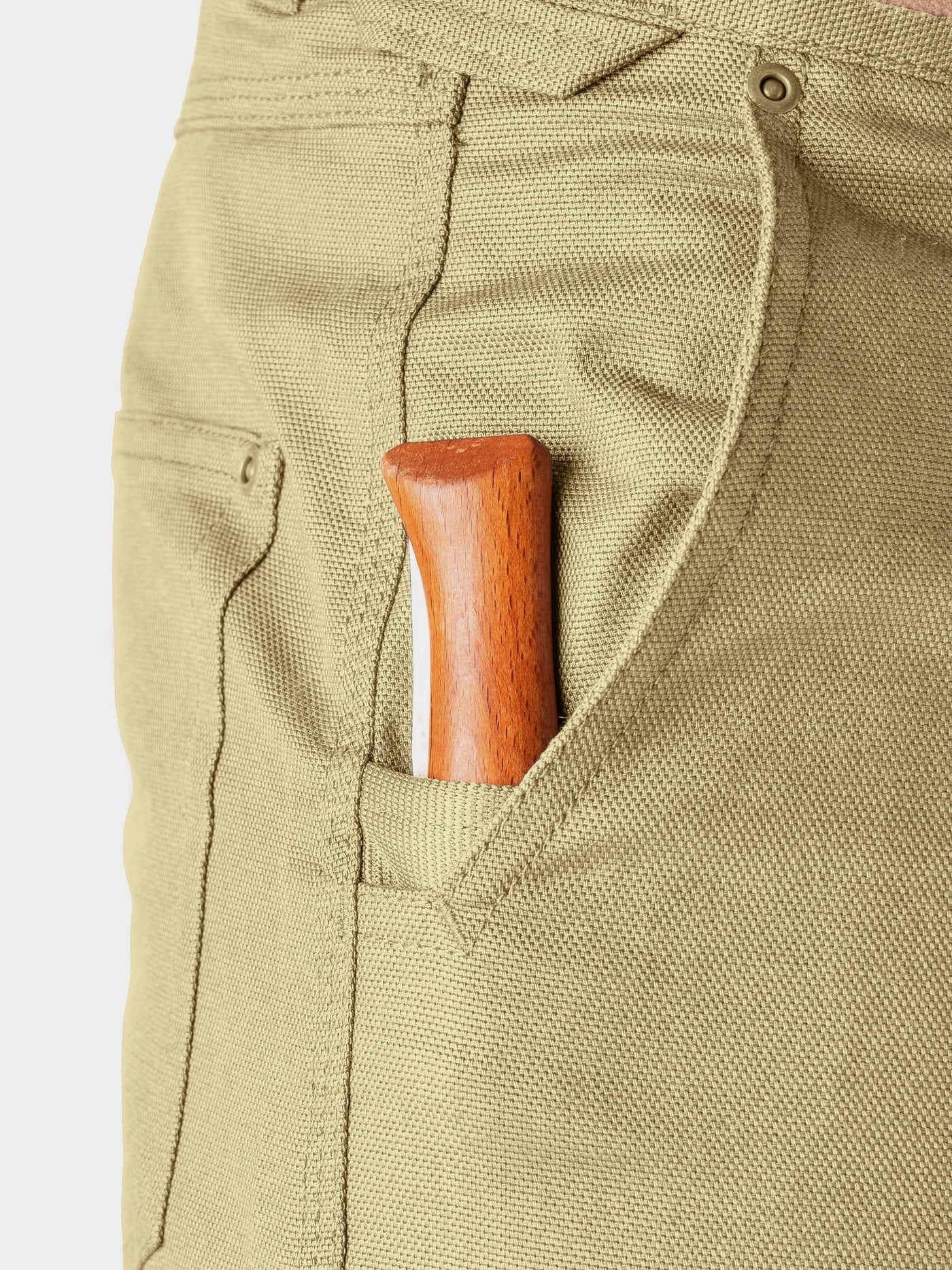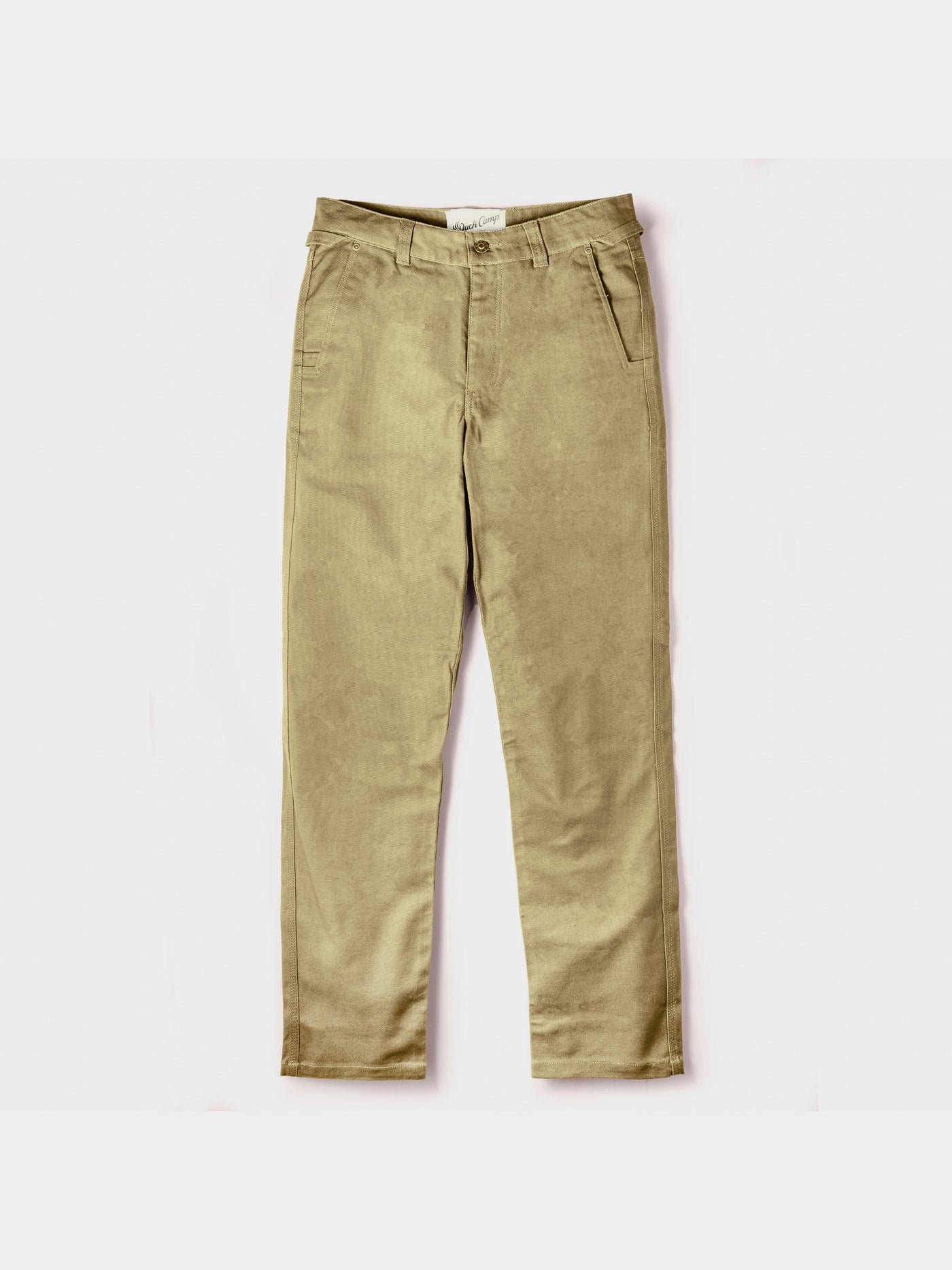 Brush Pants - Size Guide
| Waist (in) | Inseam (reg/tall) |
| --- | --- |
| 30 | 31/34 |
| 32 | 31/34 |
| 34 | 31/34 |
| 36 | 31/34 |
| 38 | 31/34 |
| 40 | 31/34 |
| 42 | 31/34 |
Tall Sizes - We recommend ordering a tall size for those 6' 2" or taller.
Deciding Between Sizes? Due to new fit improvements we recommend that you order these Brush Pants true to size.
Brush Pants for the WIN!
My son is pretty much obsessed with EVERYTHING Duck Camp and has been for years. Thank you for offering quality merchandise for the avid hunter / outdoorsman.
Perfect Fit and Function
Honestly, I hesitated to pull the trigger for so long, but once I pulled the trigger I was pleasantly surprised. Holds up great at the ranch and all I had to do was change my shirt for dinner.
You need these pants!
I cannot say enough good things about the quality, comfort, absolutely the best fabric for an all day wear pant. Dress them up or down, you can't go wrong. You won't regret treating yourself to a pair of these! The customer service at Duck Camp is hands down the best I've ever received. These guys know how to keep their customers happy and go out of their way to help.
Best pants, 3rd pair
Great pants that hold up. I've been wearing them daily for 1.5 years. Only real sign of wear are in the cotton pockets. These hold up to outdoor work and daily life. The upgrade to cordora is a huge improvement- was wearing them daily before that and they would eventually rip. New design is fantastic.
Excellent service
From the the online ordering until arrival of the merchandise I was totally pleased!
Great pants
My new favorite every day pant, at a great Black Friday price. Cant wait to get some more!
Cool store front and great service!
Stopped in their Austin location. Was able to try on a few different shirts and pants. Very cool to see a brand in person after seeing it on line for while.
Shrunk so bad I gave them away
Thanks for taking the time to leave a review. I apologize that your Brush Pants shrink after the first wash. We offer care instruction on the inside of all our products, when followed there should only be minimal shrinking, if any. If your pants no longer fit we're happy to make things right. Please send an email over to our Customer Service team we'd be happy to help out!
Great Pants w/ Traditional Fit so size up
Most pants I buy nowadays have some stretch in the waist like Levis jeans and sit low on your waist (low rise). The Brush Pants are not that way at all. They sit higher up your waist and do not stretch even though it says 2% Elastane. They are tighter in the butt and thighs than most of my other pants. I like them very much I am only posting this to help other people pick the correct size online because I had to send mine back and exchange for a larger size. They are a true to size traditional fit.