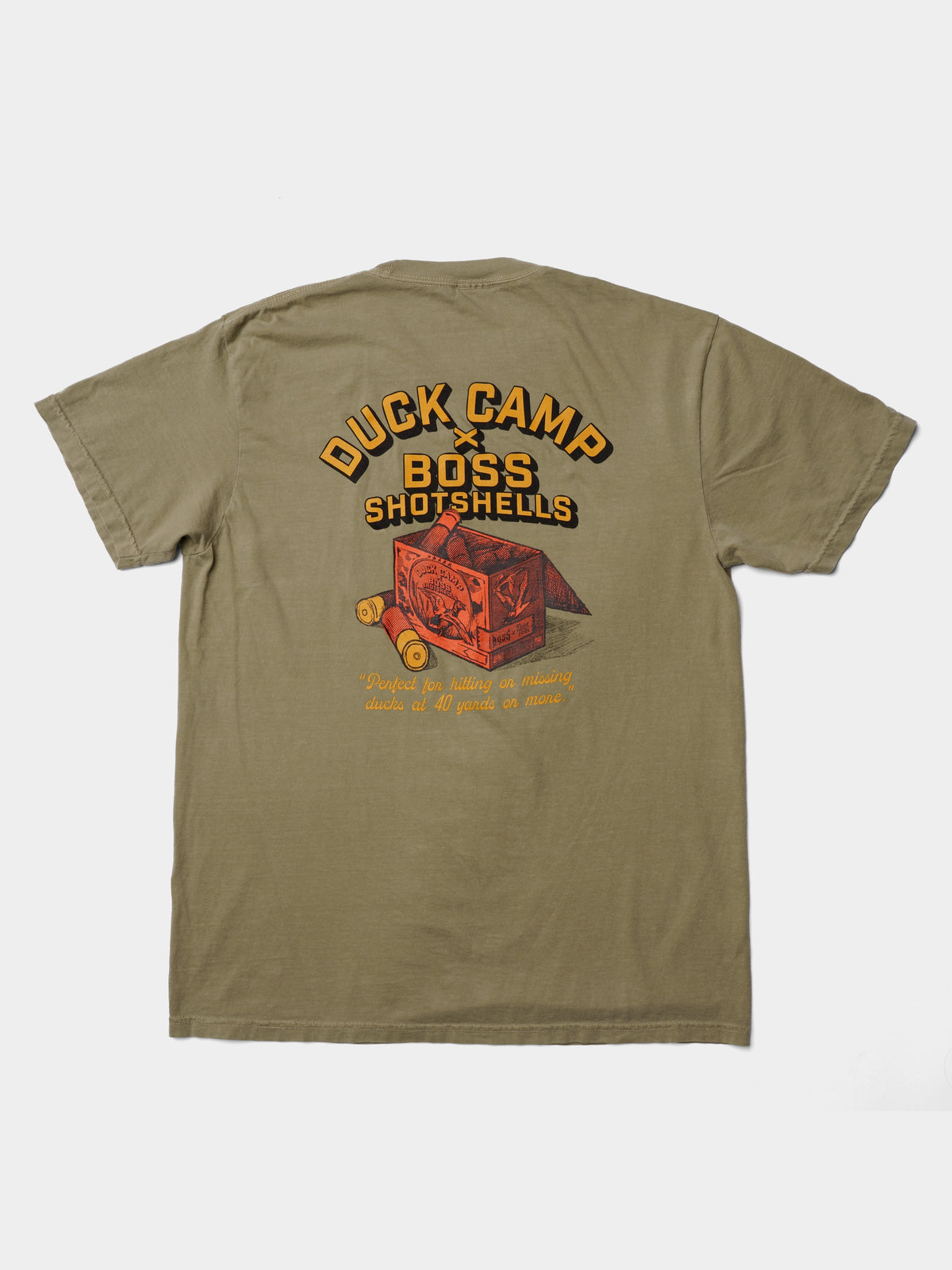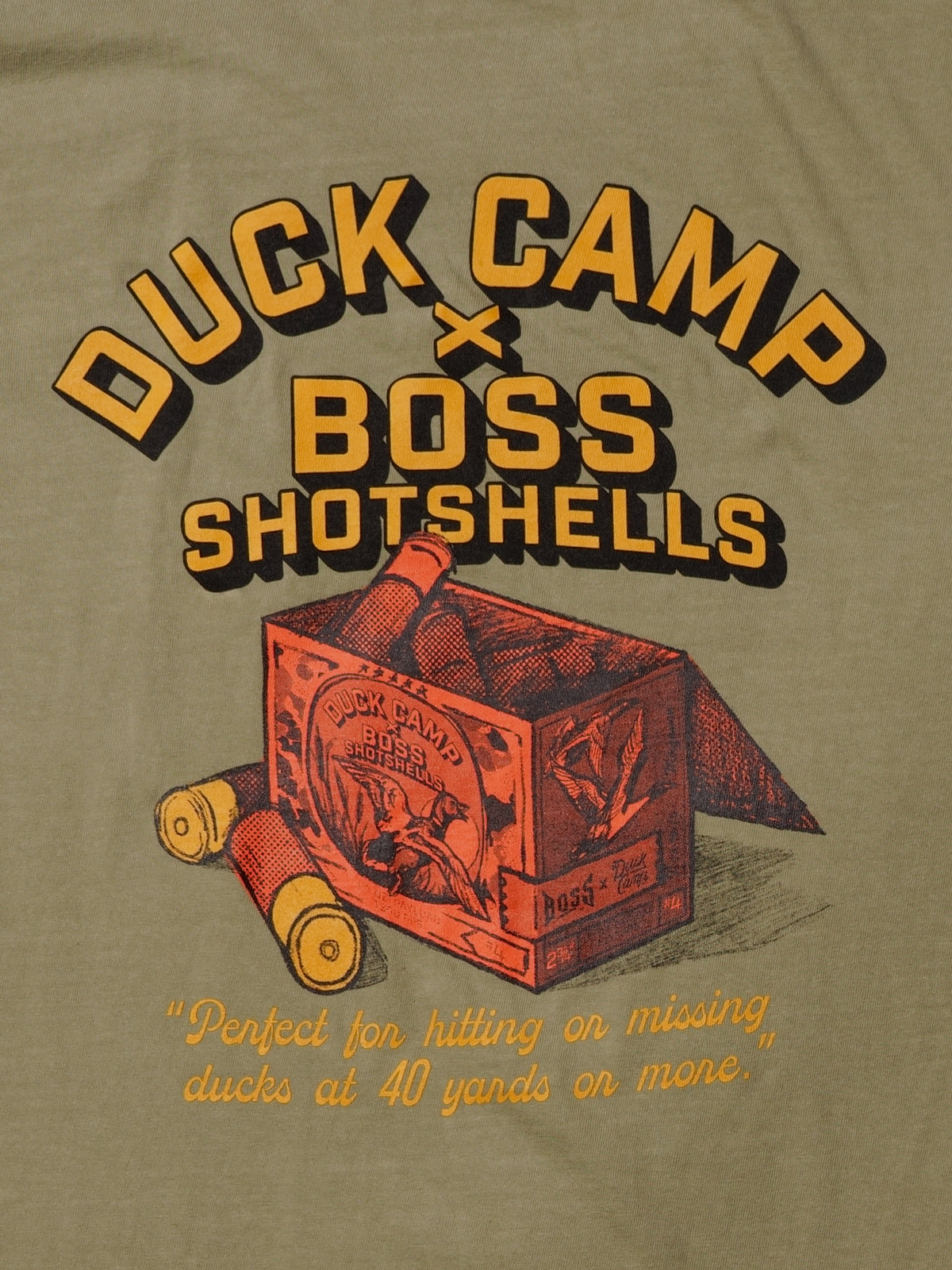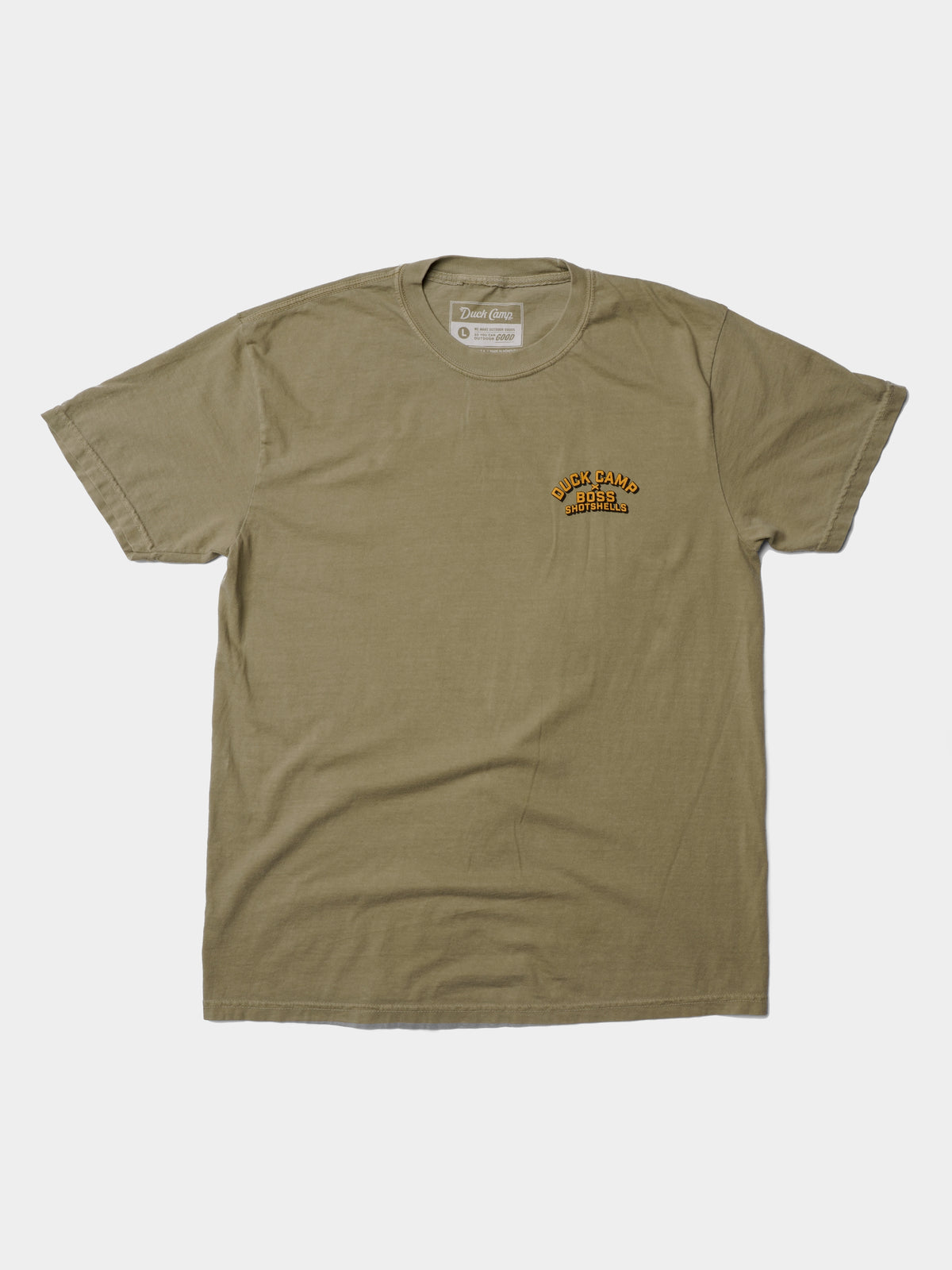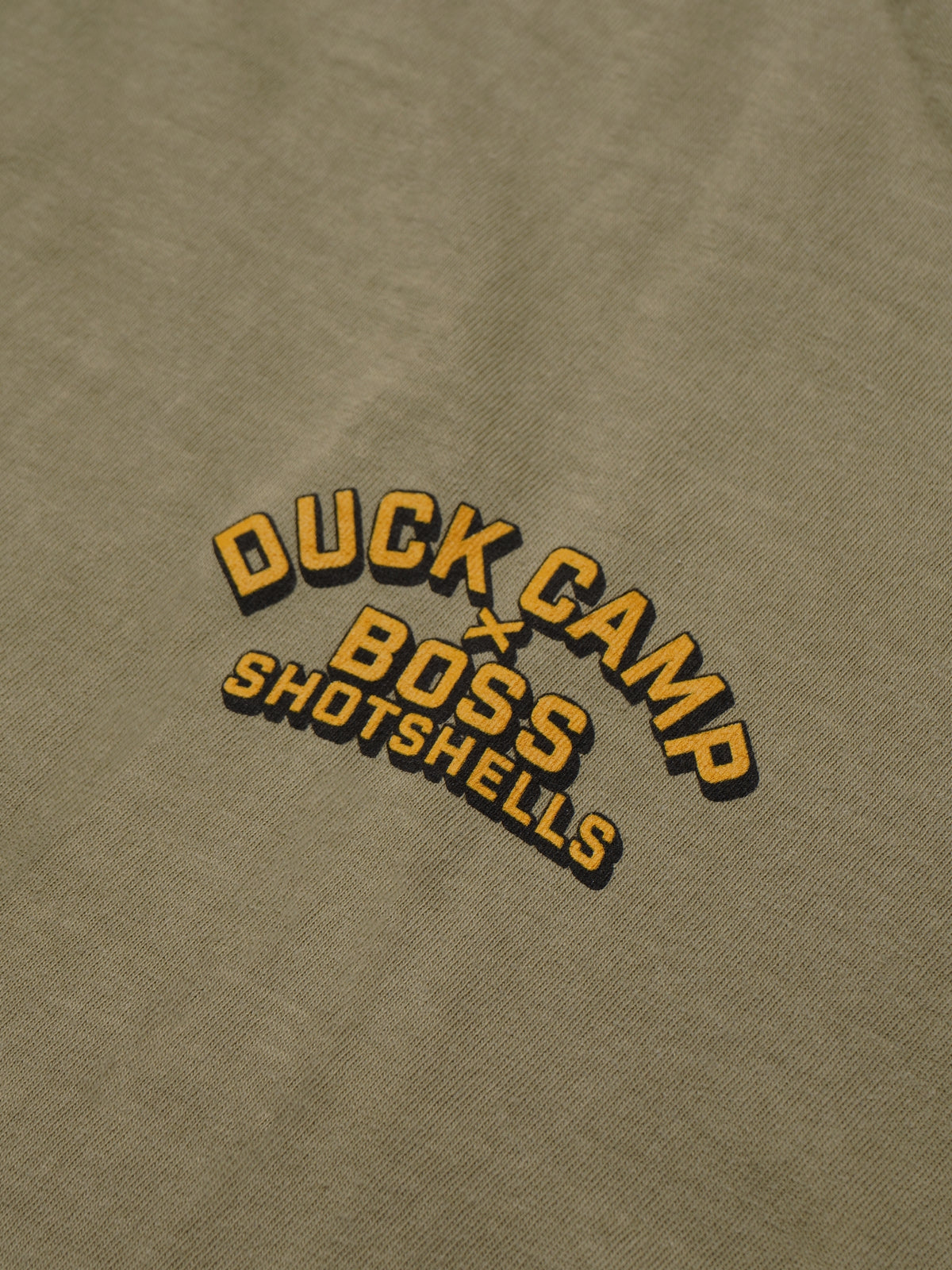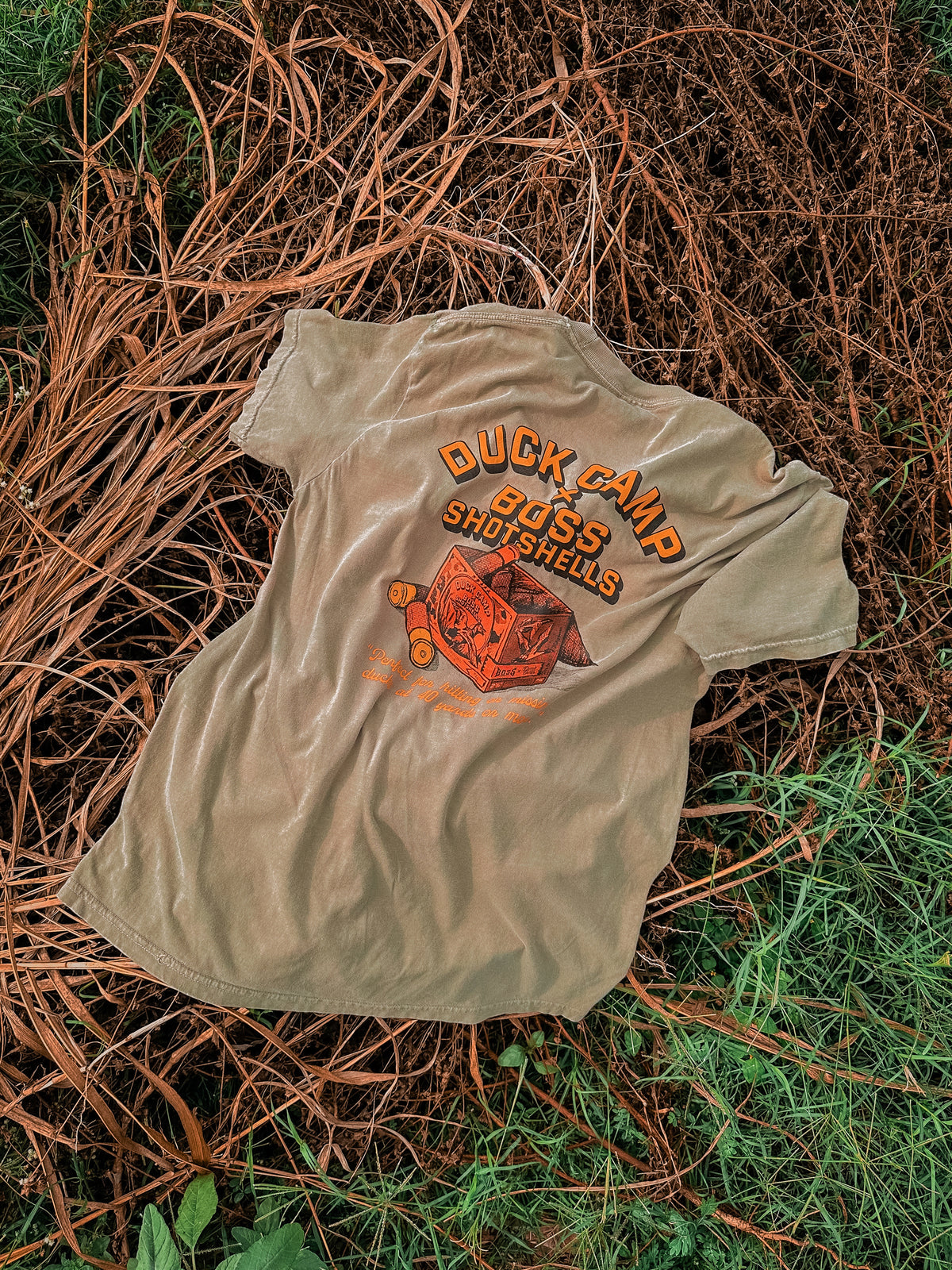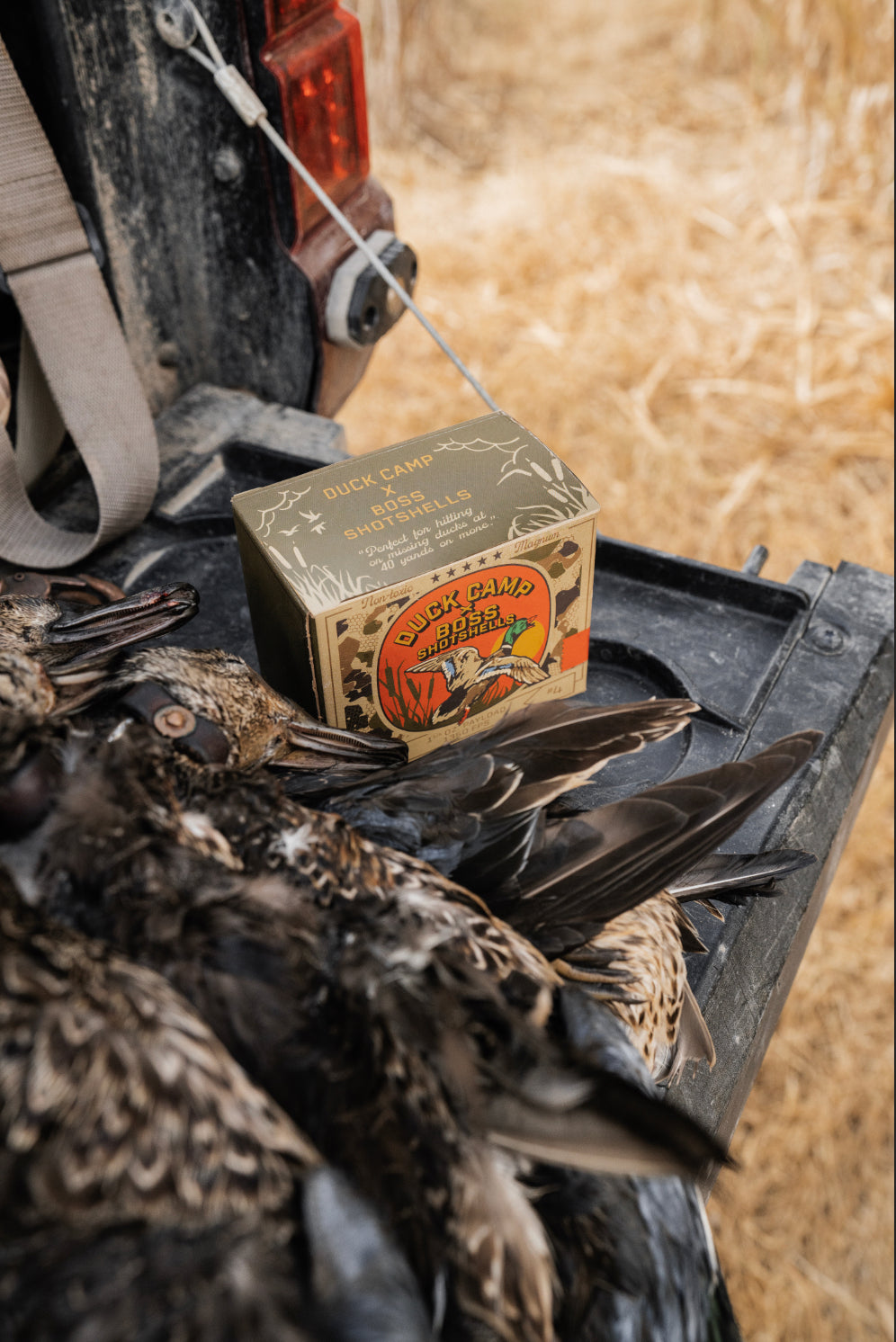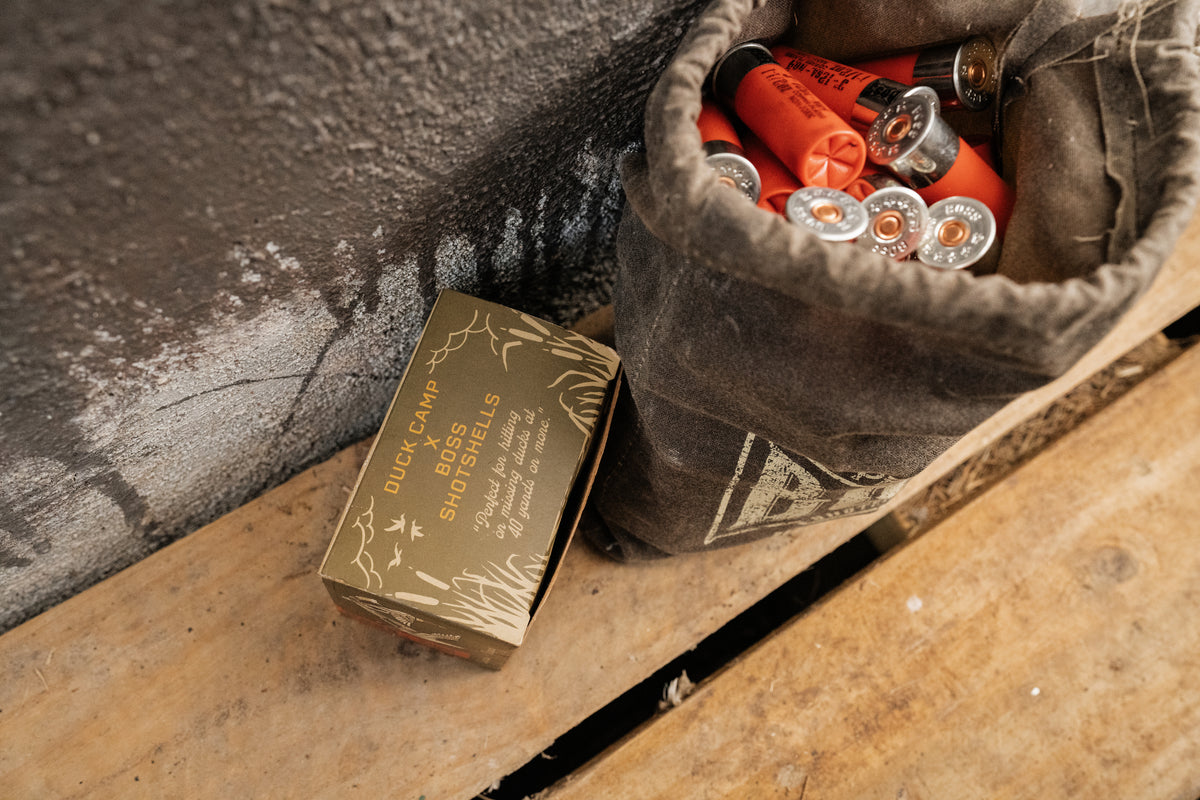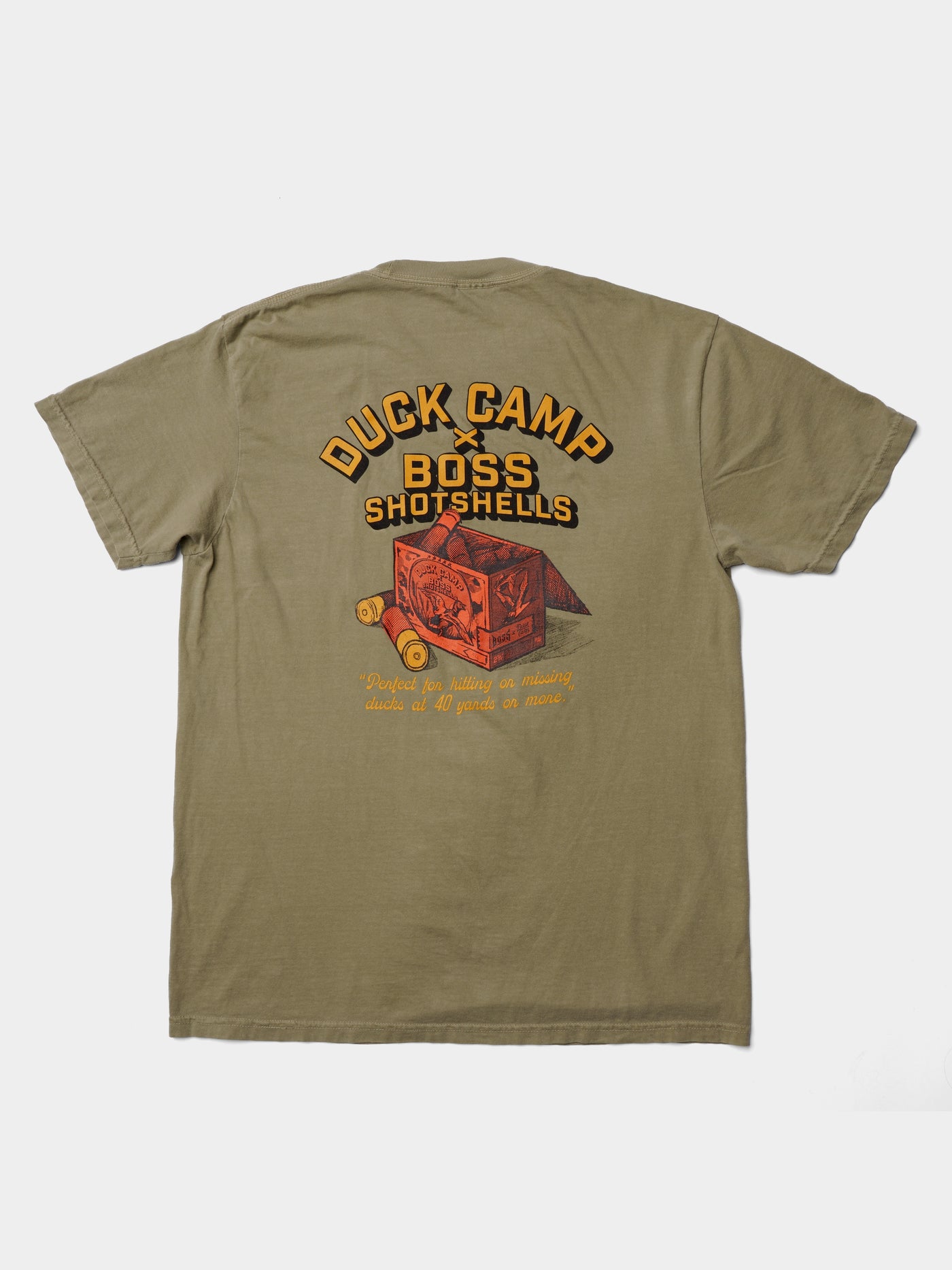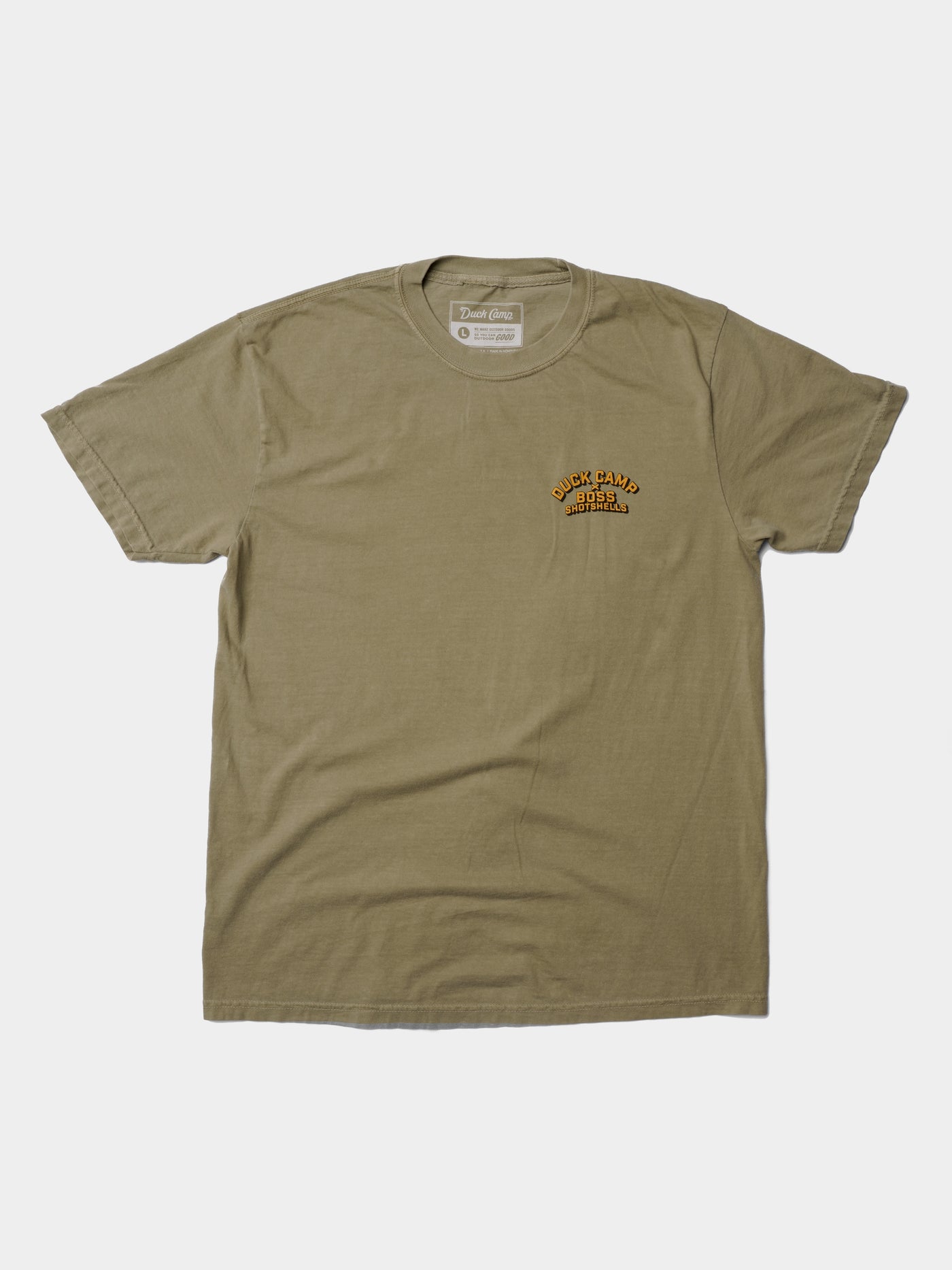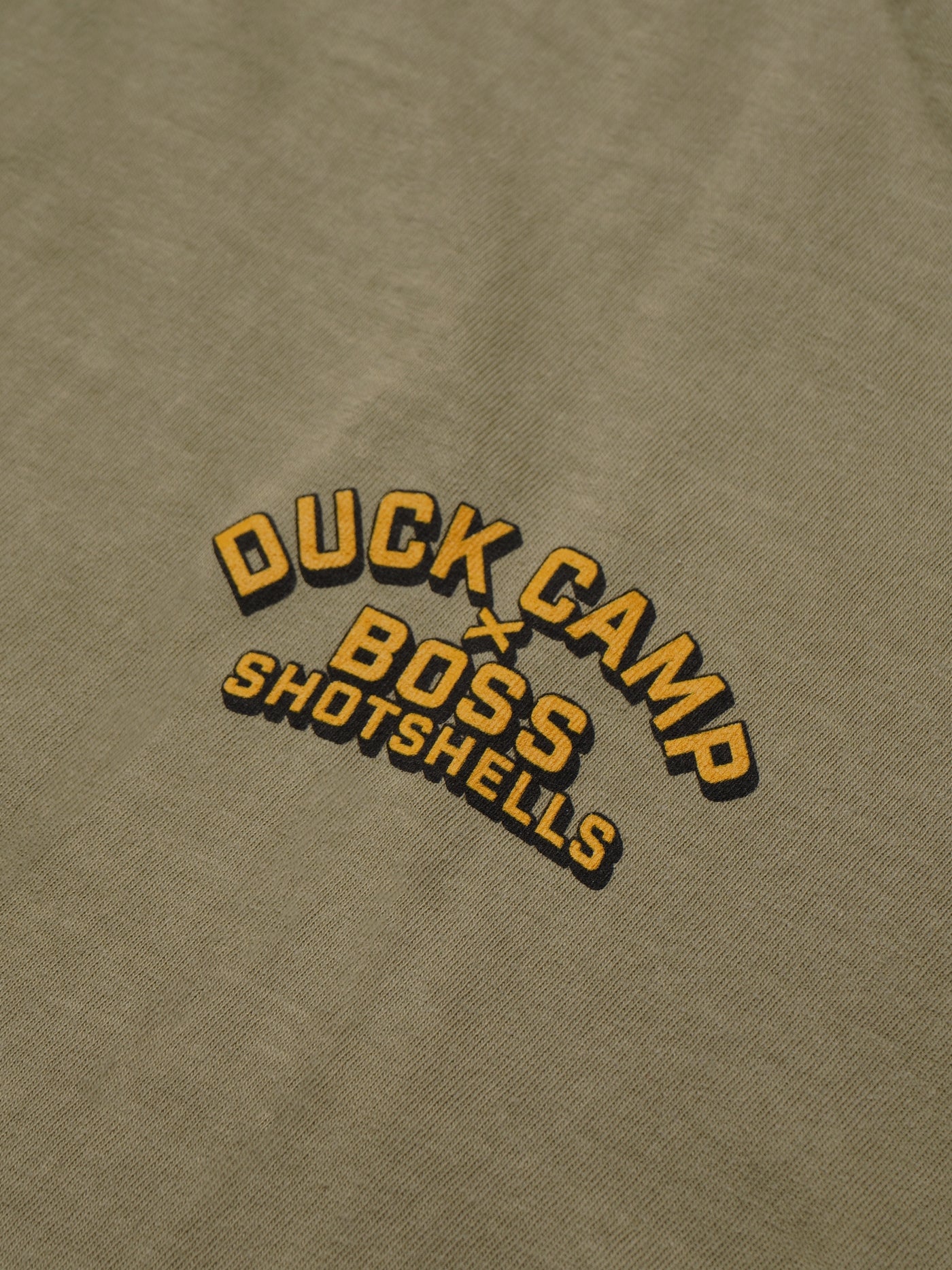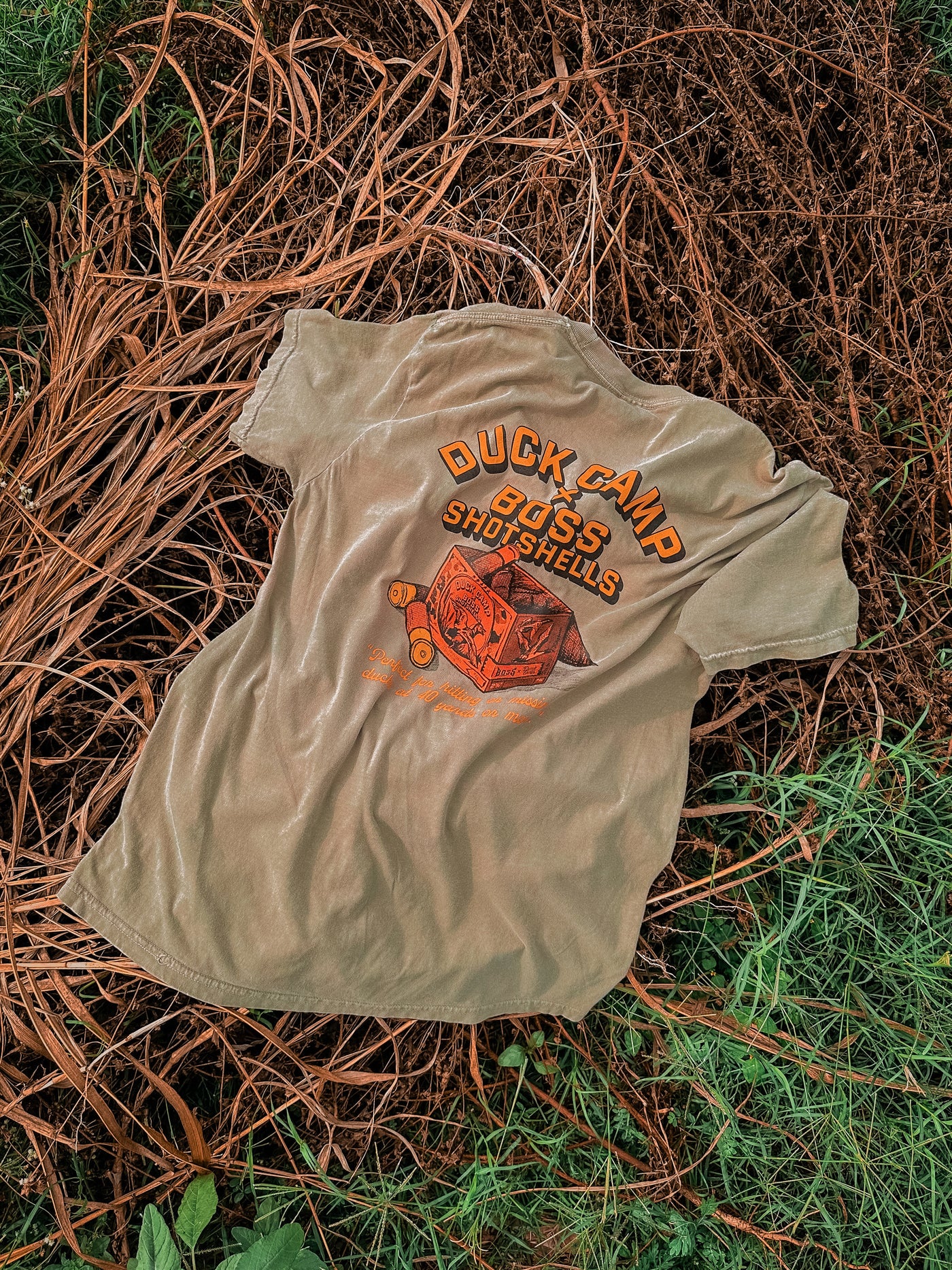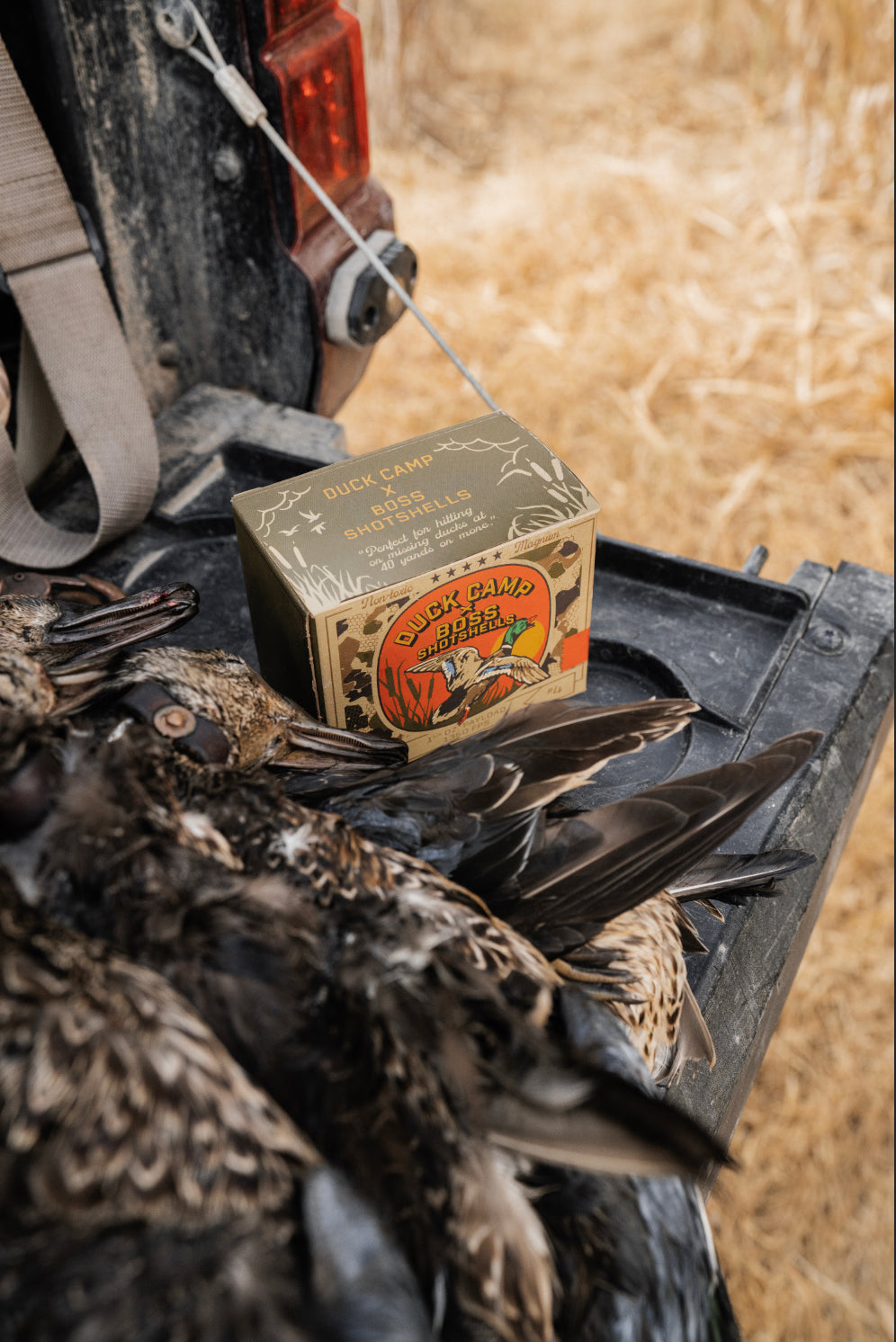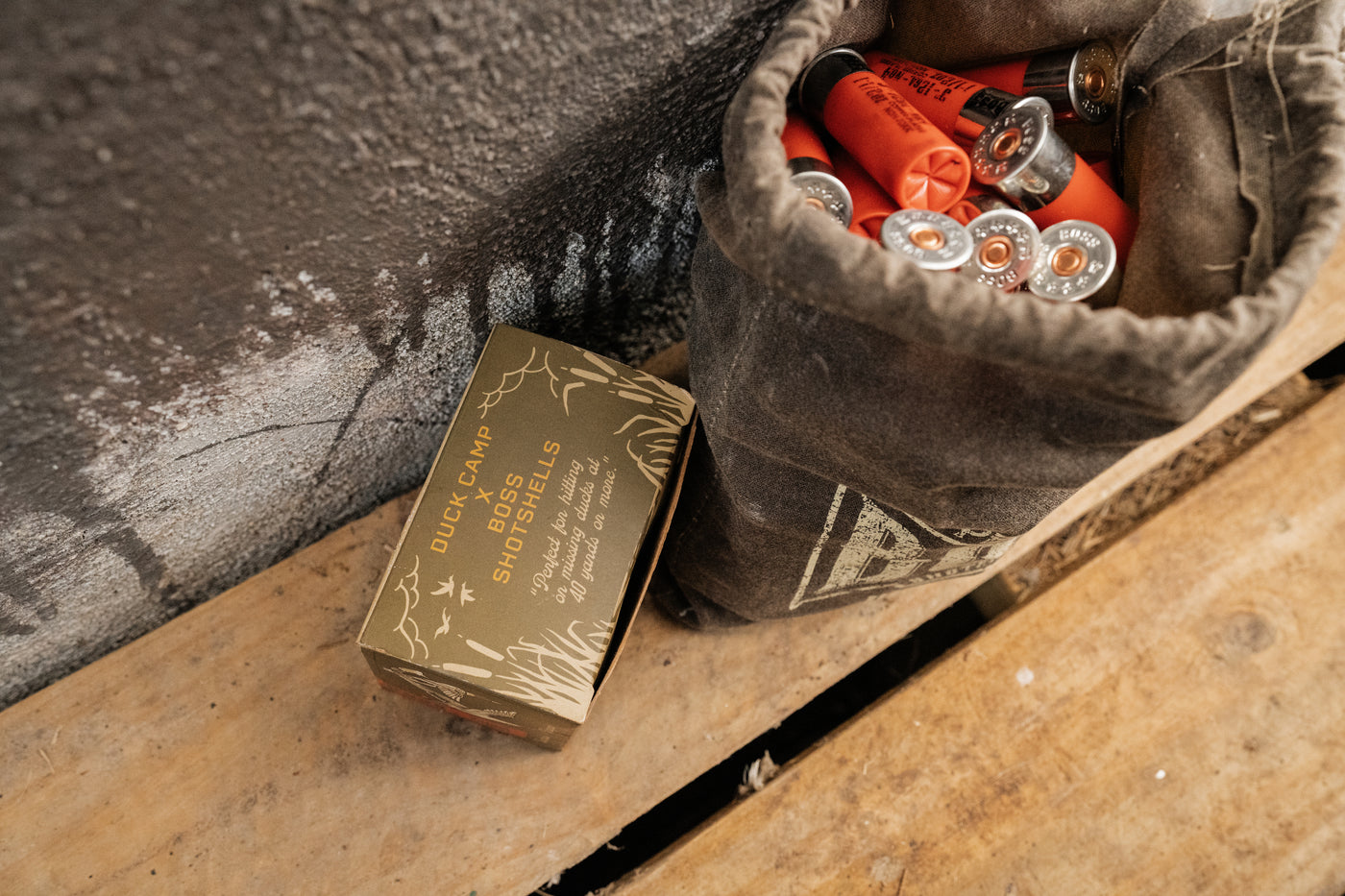 Great shirt, great collaboration
Shirt is very comfortable, fits true to size and graphics are crisp. I've had really good experiences with DC shirts and this one is no exception. Also really like the collaboration with Boss. Would recommend and would buy again.
Top Notch
Only had the chance to wear this shirt once due to a broken collar bone (currently wearing button up shirts because it is less painful) but was ecstatic when I saw that Duck Camp did a collaboration with Boss Shells. The shirt is a very nice fit (Size Med on a 6 ft 150lb frame) and very soft against the skin. Duck Camp is the gear that I wear and Boss is what I shoot, this collaboration was ideal for me!!
P.S. I also got the PCD Duck call from Pacific Game Calls where they did a collaboration with Duck Camp too and that was an awesome collaboration too!
Super cool shirt
I love BOSS shotshells and every Duck Camp item I've owned. The shirt has a more traditional fit and is not an "athletic" fit, thank goodness.
Love the coop
Two of my favorite brands
Duck camp and boss
What could go wrong? My 2 favorite brands coming together for an awesome collab!
Awesome Shirt!
Love the design, love the fit!
Nice Shirt
I like my new shirt. Boss is a great company. It's cool to see them collaborate with Duck Camp.