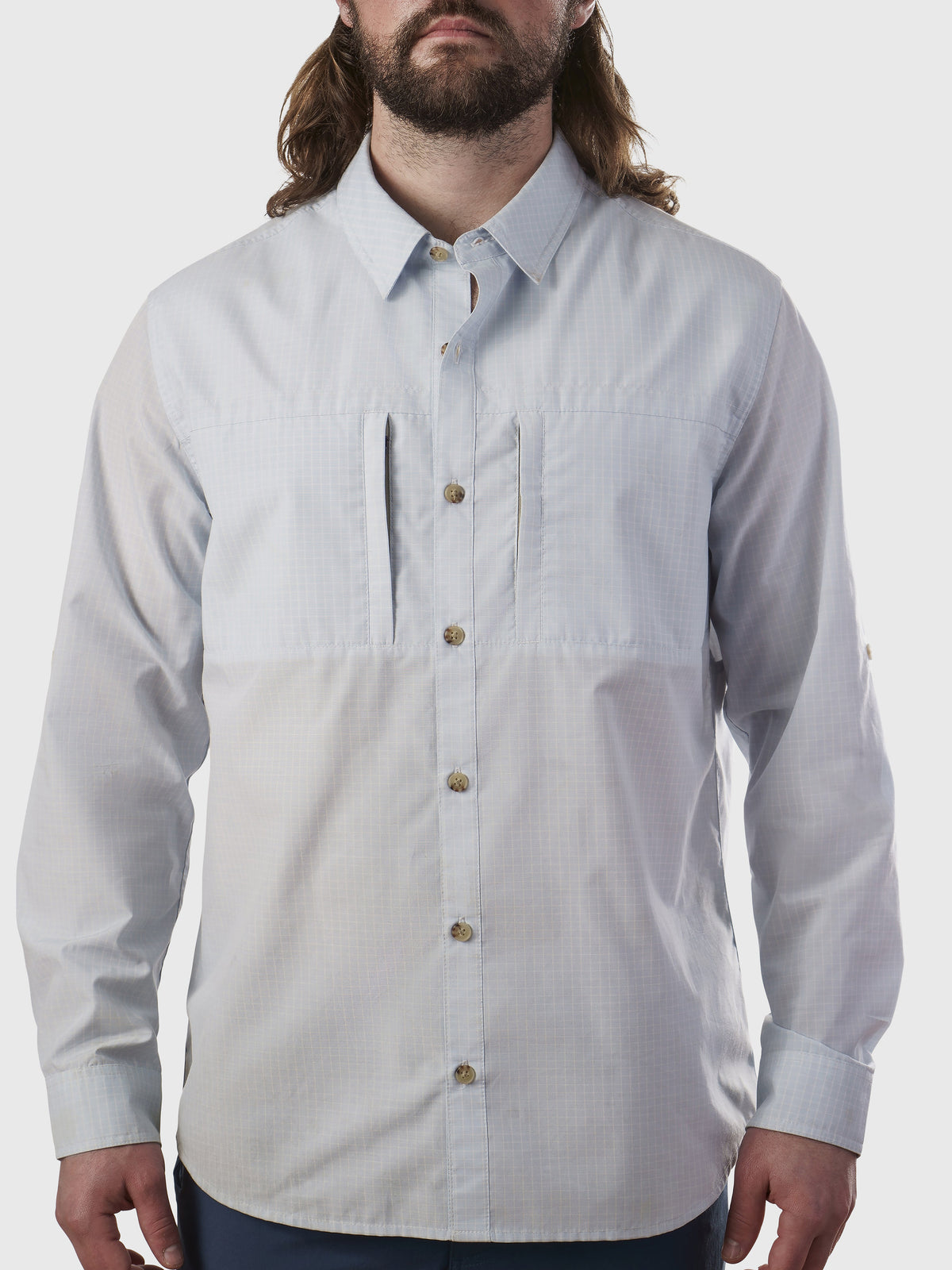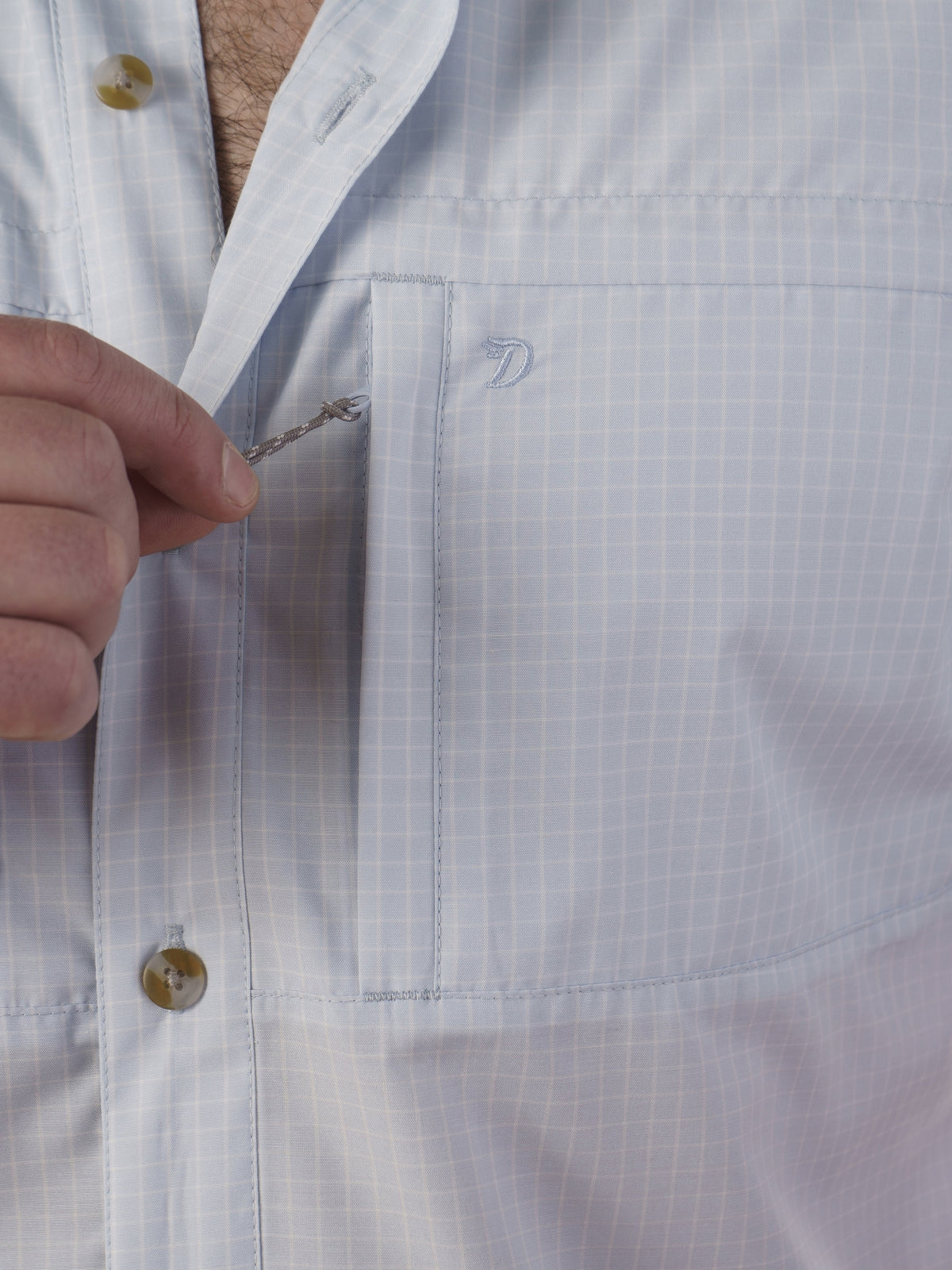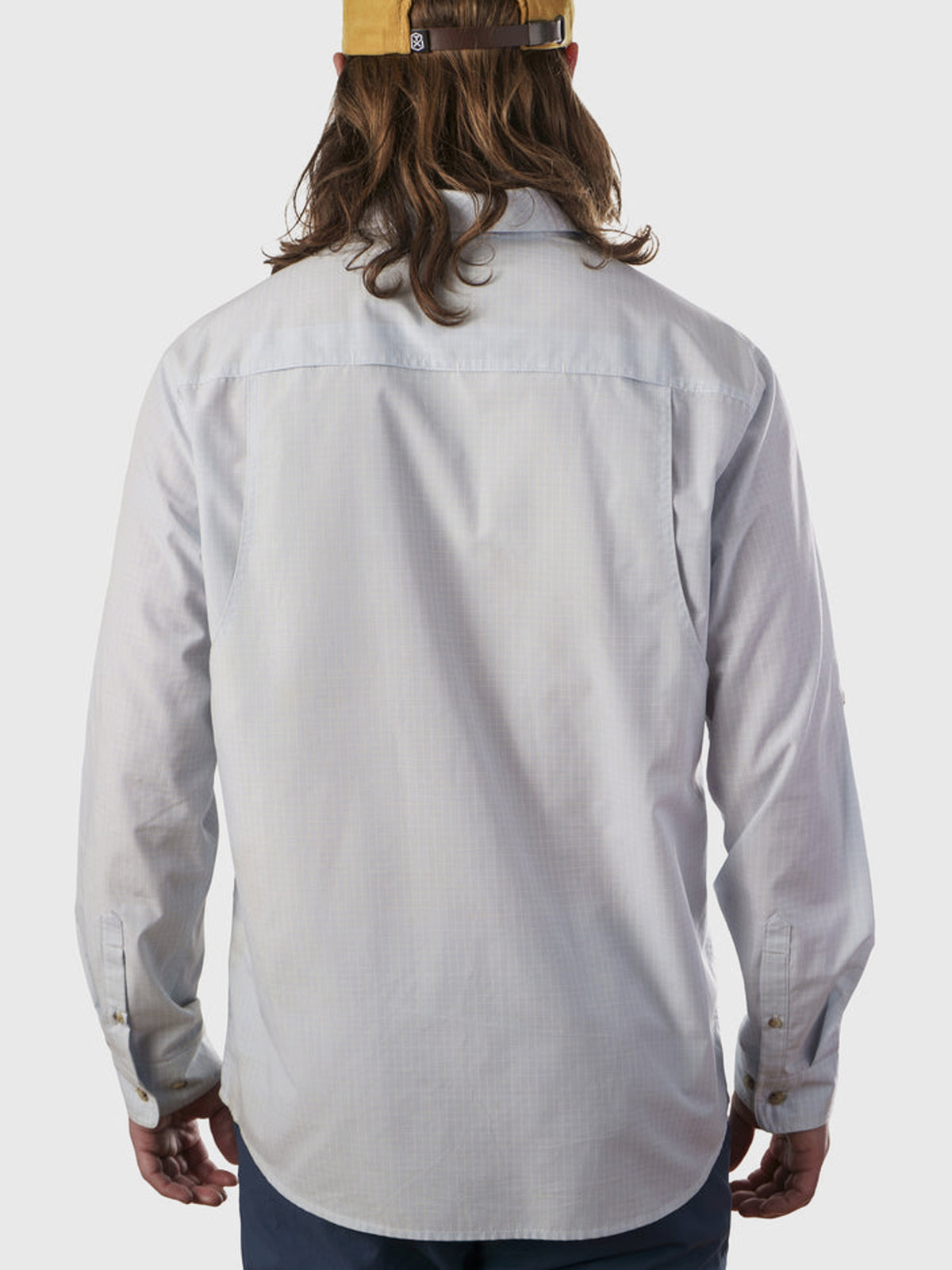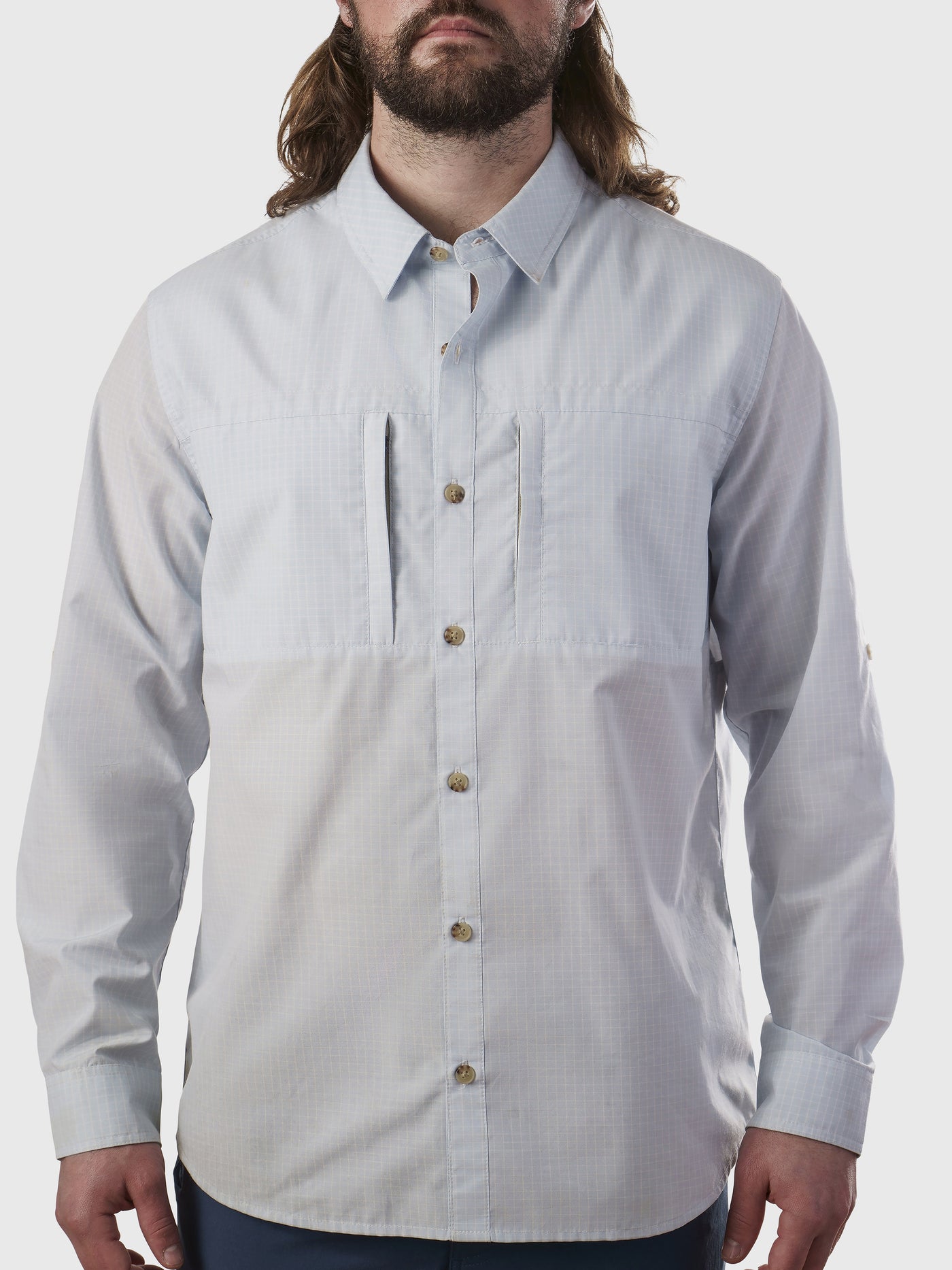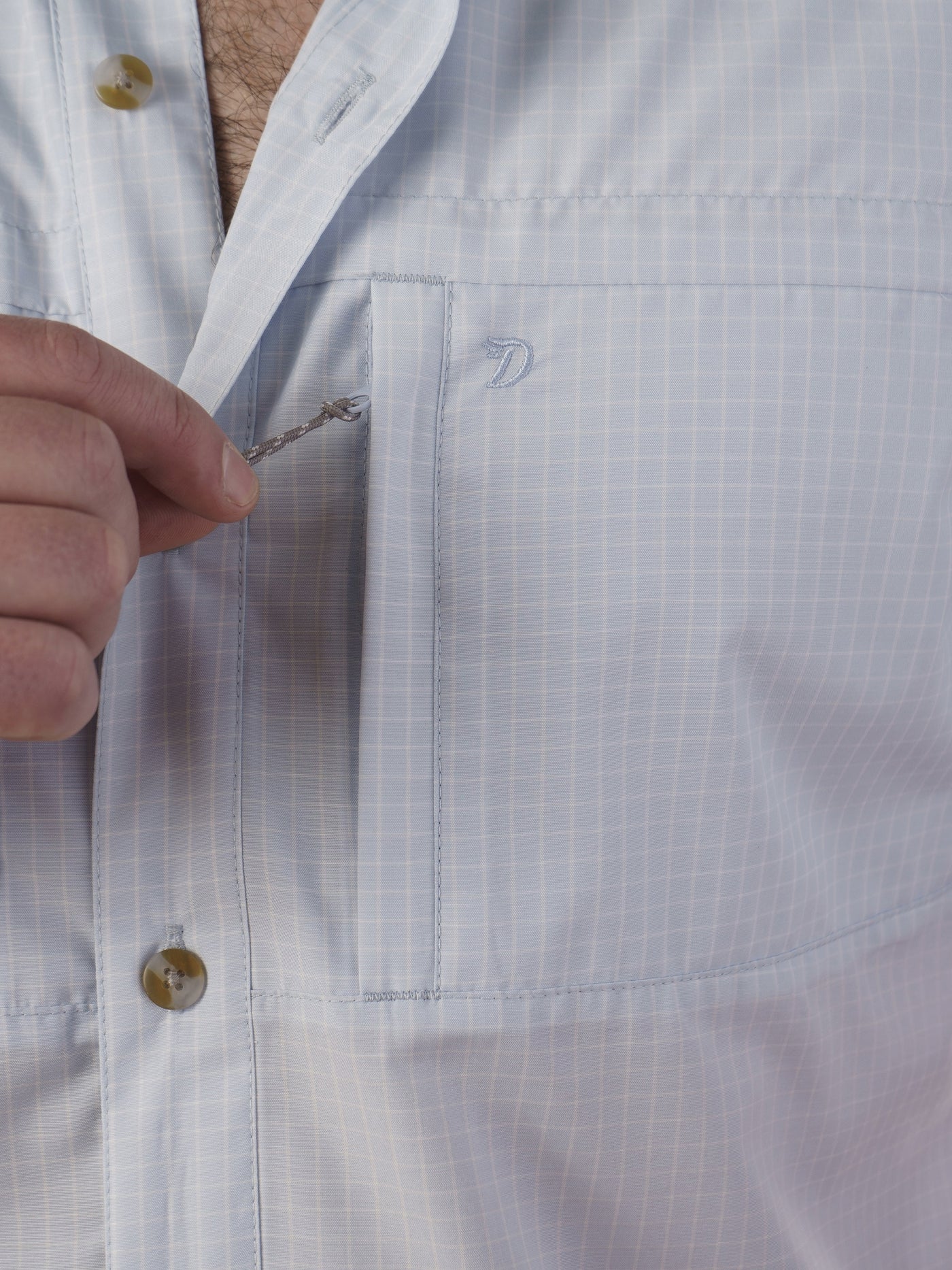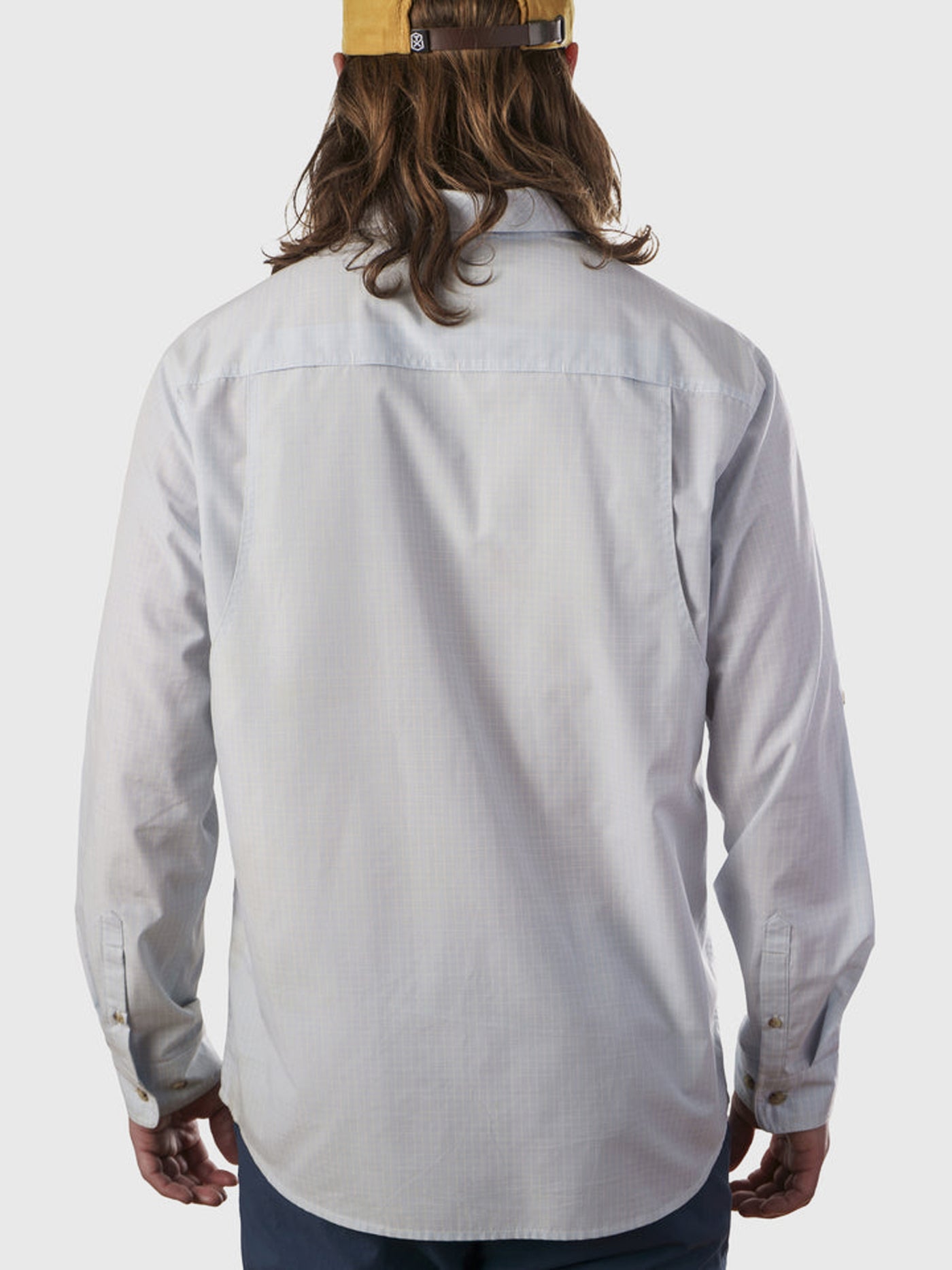 Signature Fishing Shirt - Long Sleeve Size Guide
| Size | Chest (in) | Body Length | Sleeve (in, 3 pt measurement from neck-shoulder-wrist) |
| --- | --- | --- | --- |
| S | 38 | 30.5 | 33 |
| M | 41 | 31 | 34 |
| L | 44 | 31.5 | 35 |
| XL | 47 | 32.25 | 36 |
| 2XL | 50 | 33 | 37 |
| 3XL | 54 | 33.75 | 38 |
| L-Tall | 44 | 32 | 37 |
| XL-Tall | 47 | 32.75 | 38 |
| 2XL-Tall | 50 | 33.5 | 39 |
| 3XL-Tall | 54 | 35.75 | 40 |
★★★★★ (5/5) - A Must-Have for Every Fishing Enthusiast!
I recently purchased the Duck Camp Long Sleeve Fishing Shirt, and I must say, it has exceeded all my expectations! As an avid angler, I have tried various fishing shirts over the years, but this one truly stands out from the crowd.
First and foremost, the quality of the shirt is outstanding. The fabric feels durable and lightweight, making it perfect for those long days on the water. Even after multiple fishing trips, the shirt shows no signs of wear and tear, a true testament to its excellent craftsmanship.
The design is both stylish and functional. I love the sleek look of the shirt, and the attention to detail is evident. The button-up design allows me to adjust my ventilation as needed, keeping me comfortable in various weather conditions. The long sleeves provide excellent sun protection, making it ideal for those scorching summer days.
Another fantastic feature of this fishing shirt is its versatility. Whether I'm casting lines from the boat or wading through a river, the shirt allows for unrestricted movement. It never hinders my casting motion, and the extra pockets are incredibly convenient for storing small tackle items.
The moisture-wicking properties of this shirt are simply amazing. Even during intense fishing sessions, I stay dry and comfortable, thanks to its excellent breathability. Additionally, the shirt dries quickly after getting splashed or wet, which is a significant advantage.
What truly sets this Duck Camp Long Sleeve Fishing Shirt apart is its camouflage pattern. I've noticed that when I wear it, I blend seamlessly with my surroundings, making it easier to approach fish without spooking them. It's like having a stealth mode for fishing!
Overall, I cannot recommend this fishing shirt enough. Whether you're a seasoned angler or just starting out, this shirt will become your go-to fishing companion. It's durable, comfortable, stylish, and packed with thoughtful features that every fishing enthusiast will appreciate. Duck Camp has truly hit a home run with this one!
These are great shirts
Got one as a gift from my wife. Wore it a few times and bought 2 more. Very light and quick drying fabric. Come out of the dryer wrinkle free. Cut is good for movement. Great for the boat or the office. Please add the traditional pocket with the magnet on one side! Also customer service at Duck Camp is top notch! Thanks for your help Daniel!
My husband loves his shirt and is always happy with Duck Camp. Can never go wrong in ordering from them. Plus their customer service is the best!
Great on the water or for out on the town after
This was my first order from Duck Camp and I must say I am impressed. I own performance shirts from many different companies and this is my favorite so far along with the Signature Fishing shirts. They look good, feel good and have outstanding quality. Fit was spot on. I look forward to trying their other clothes!
Helm shirt is a game changer
This is what I expected from Duck Camp! Classic, lightweight, super breathable, great for traveling. I'm impressed with the fit and finish.
good quality shirt but...
I like the quality of the shirt but there isn't much mobility in the shoulders. If you lift your arms the whole shirt comes up. When sitting if you put your arm on the back of the chair next to you the shirt will dig into your arm.
Sweet
This exceeded my expectations
Go to shirt for sure
5 stars
Bought a dozen of these shirts right when they came out to give as groomsmen gifts. Everyone absolutely loved them. My favorite Duck Camp shirt thus far.
Joseph C
Terrific shirt. On the water or on the town. Probably the most comfortable shirt I own. Don't hesitate, Grab one!
Great shirt!
Have been looking everywhere for a cotton fishing shirt and Duck Camp comes out with the Helm Shirt! Great fit, stylish enough to wear to dinner but also comfortable and light enough for the boat. Personally would like to see a higher cotton content, but overall a great shirt! Thanks Duck Camp!