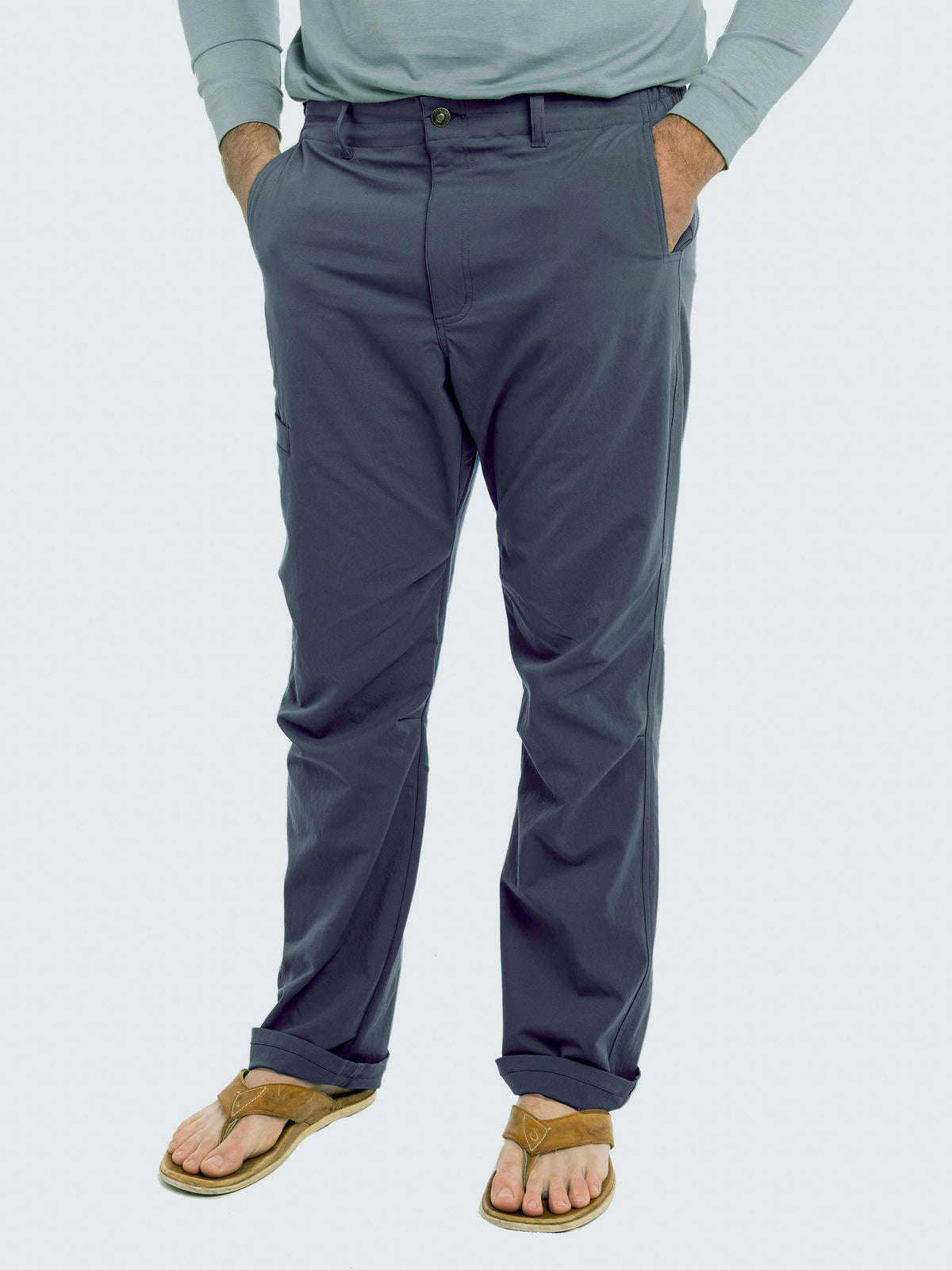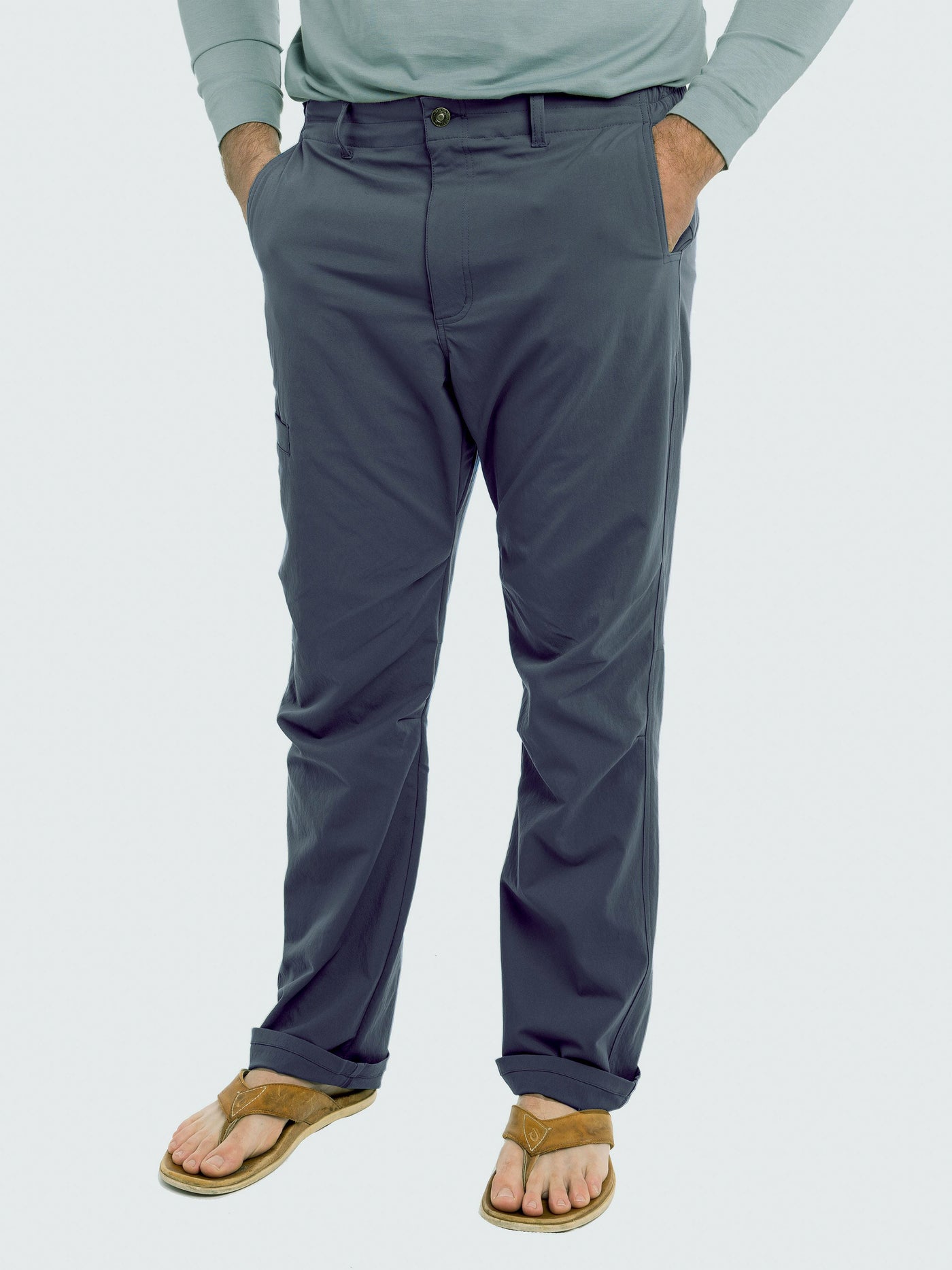 Drifter Pants - Regular Fit Size Guide
| Size | Waist (in) | Inseam (reg/tall) |
| --- | --- | --- |
| S | 30-32 | 31/34 |
| M | 32-34 | 31/34 |
| L | 34-36 | 31/34 |
| XL | 36-38 | 31/34 |
| 2XL | 38-40 | 31/34 |
| 3XL | 40-42 | 31/34 |
Bought for father in law
I have a pair of the breakers pants, and theyre Great. So much so my FIL was complementing them! So I've got his gift checked off my holiday shopping!
Men's Drifter Pants - Pintail Brown
Great pants. Have 3 pairs of them
Awesome Pants
Bought one pair of the Drifter pants for fishing. Liked the fit and performance, I bought another (2) pair
My favorite pants with 1 exception still 5 stars
I am a full time saltwater fishing guide with a wife who loves doing laundry. I have 2 pair of tan and a pair of gray ones. I wore them hard day in and day out for the last 12 months and the only reason I had to buy a new pair was because we had a bonfire ant our property and I burned a hole in them. The only thing I would change about them is the metal zipper on the back pocket. It is rough on vinyl, gel coat, and leather seats in cars. Although no damage seems to have been done by it when I slide across the gelcoat on my boat, it makes an awful scratching noise. Duck Camp if you guys and girls actually read these change that metal zipper on the back pocket they would be the perfect pant period. For people reading reviews I am 6 foot tall 195 pounds and size large are a little loose in the waists but perfect other than that. I wear a belt so no issues.
Just what I was looking for
I'll be testing these pants out next week, fishing for bonefish on Christmas Island. They should work perfect - look good, quick dry.
Drifter pants
I absolutely love my duckcamp drifter pants. I ended up getting all of the different colors. The pockets and comfort is great. They work for practice use and I fish in them all time and they work for going out.
Best pants I've bought in a long time. Can't wait to order more, especially with new color options.
Great pants
Love the fit and comfort. Stylish too. I wear them to work...but then again I make fishing boats.