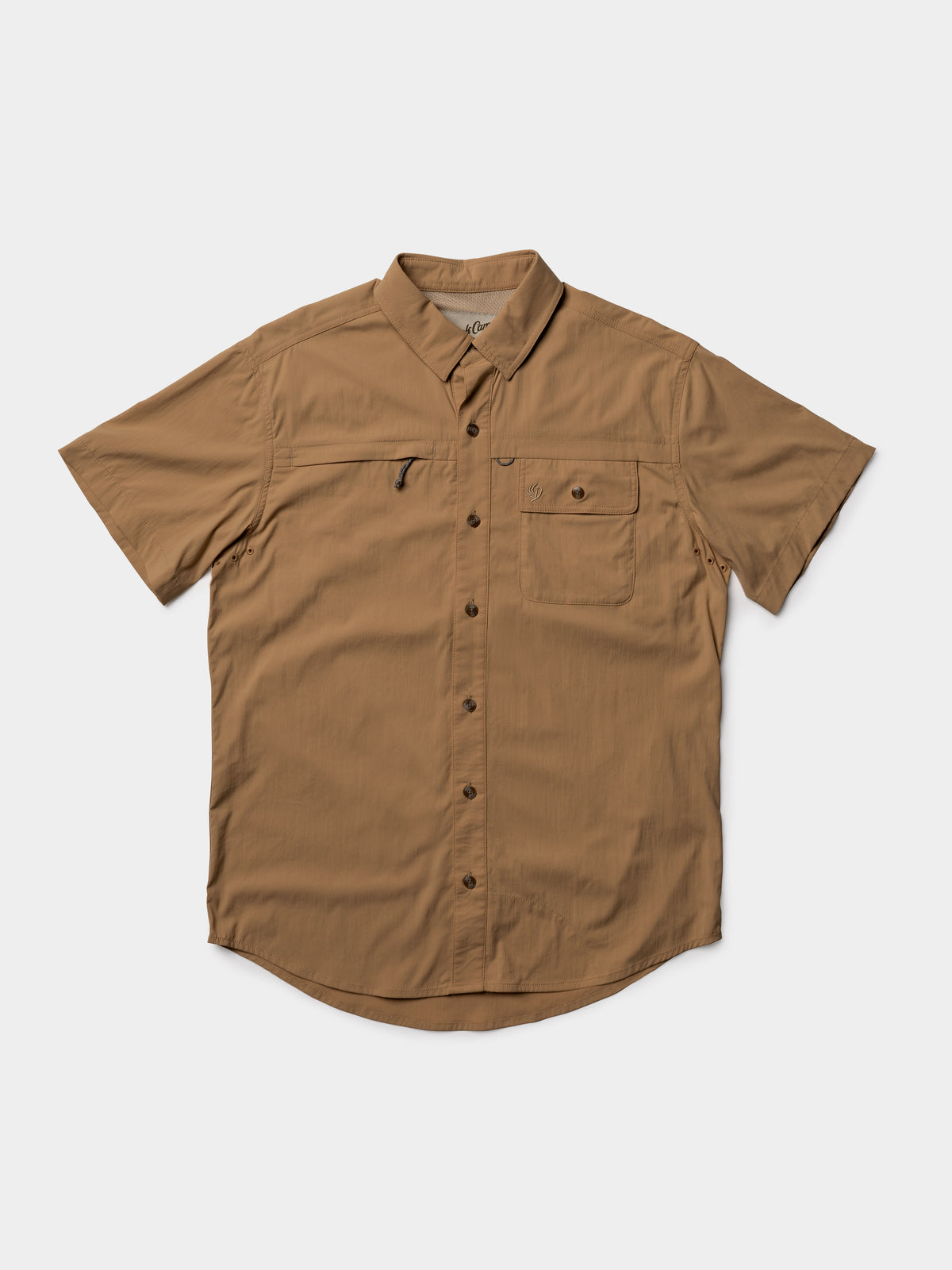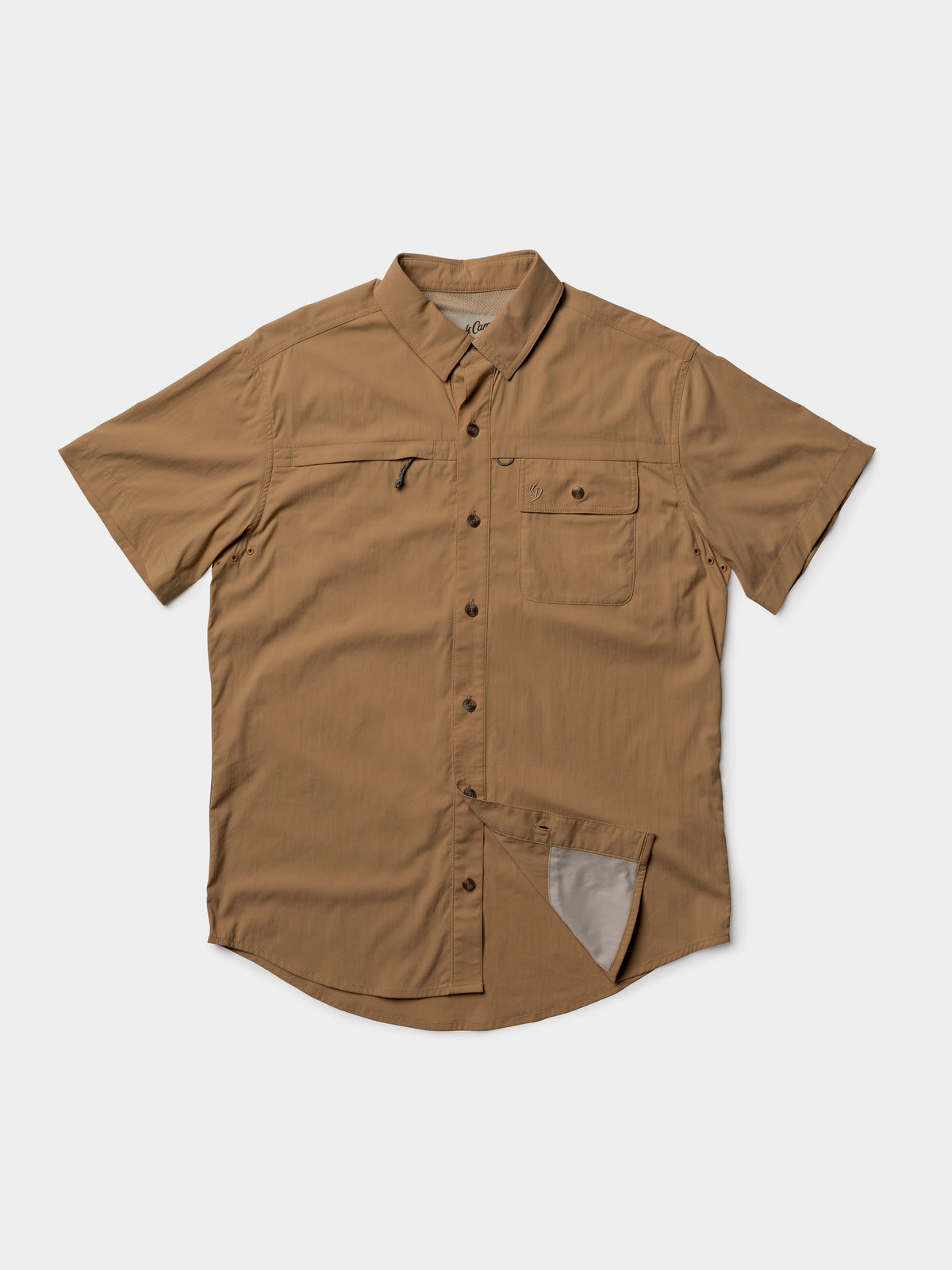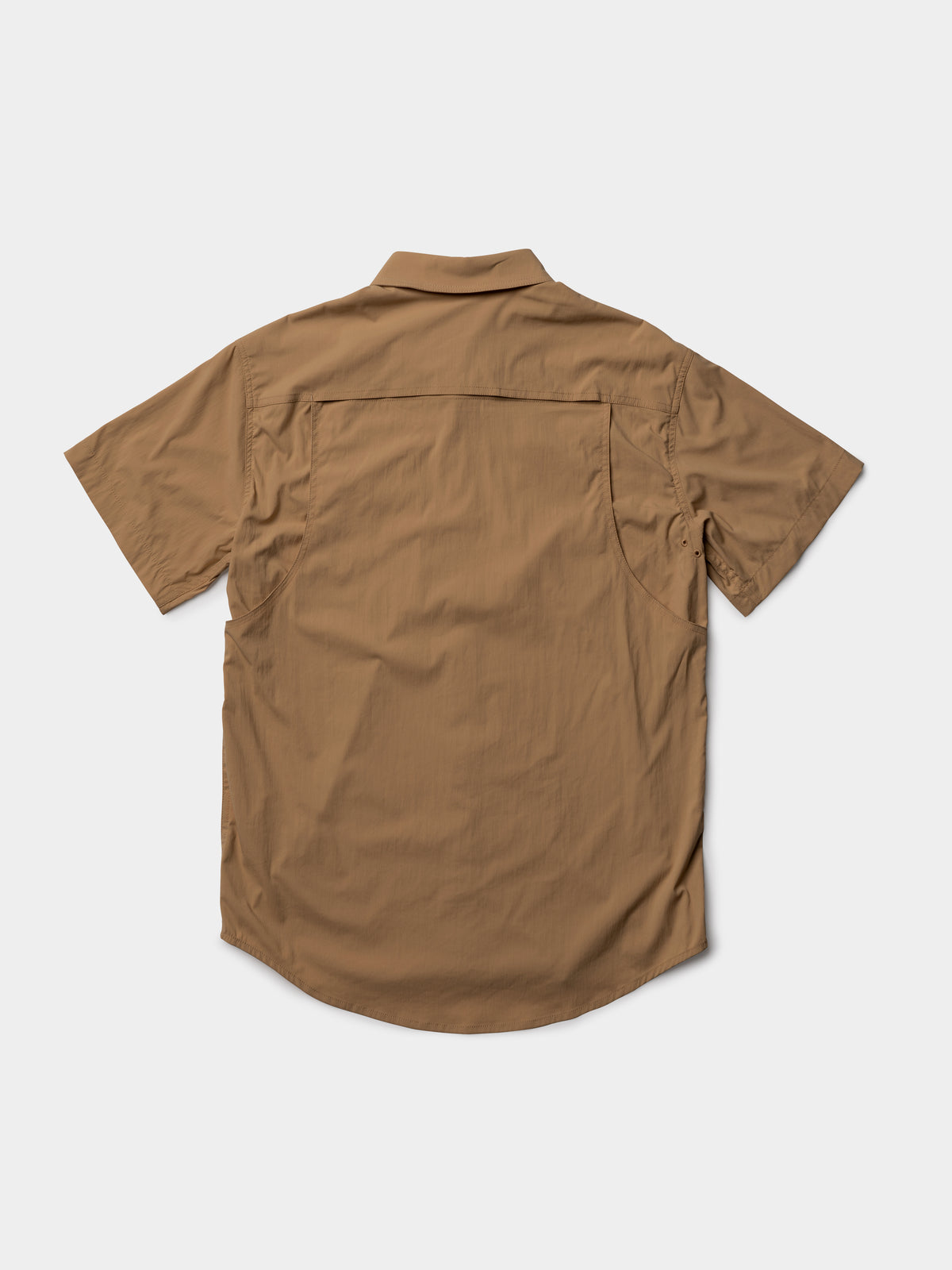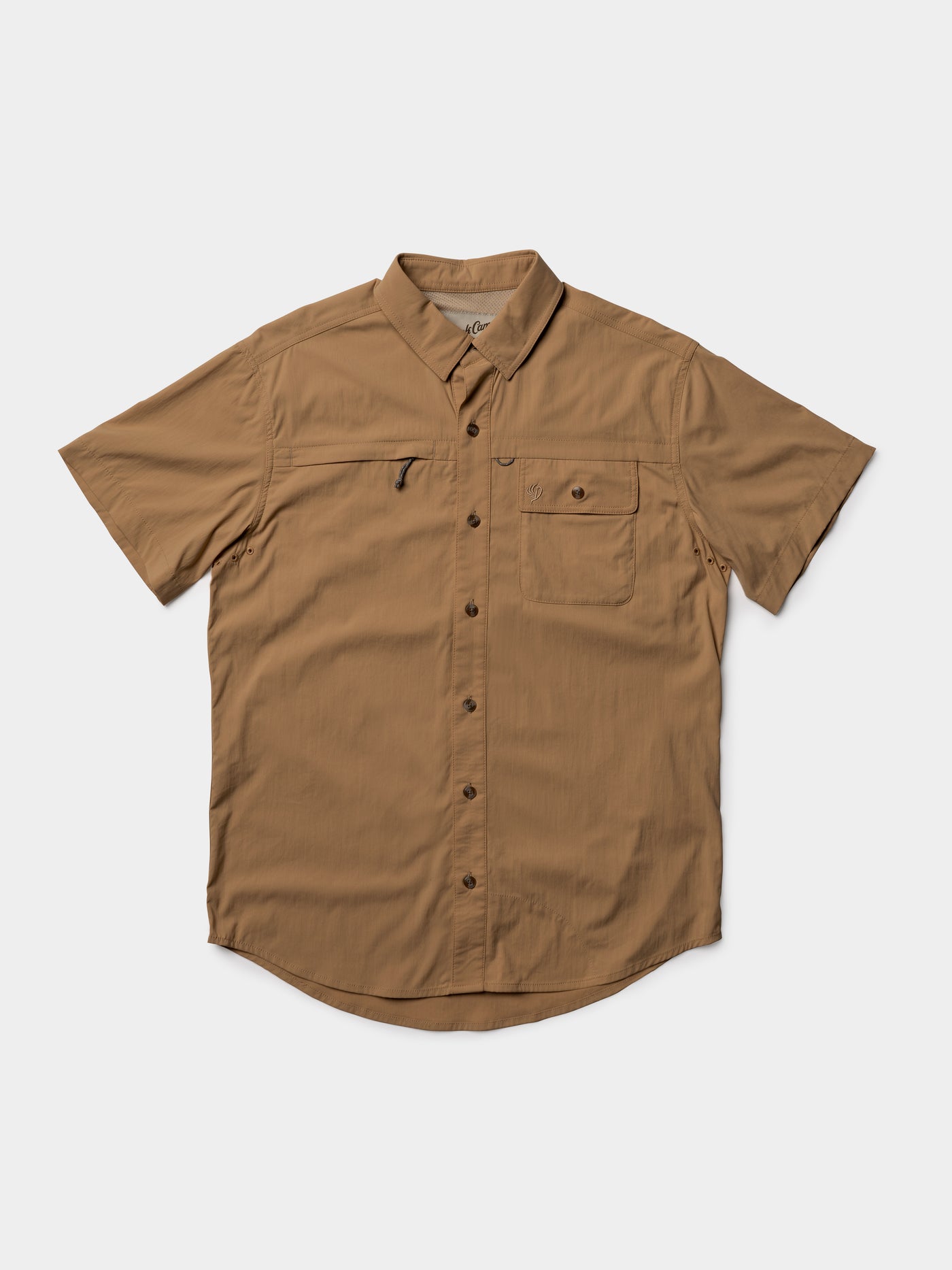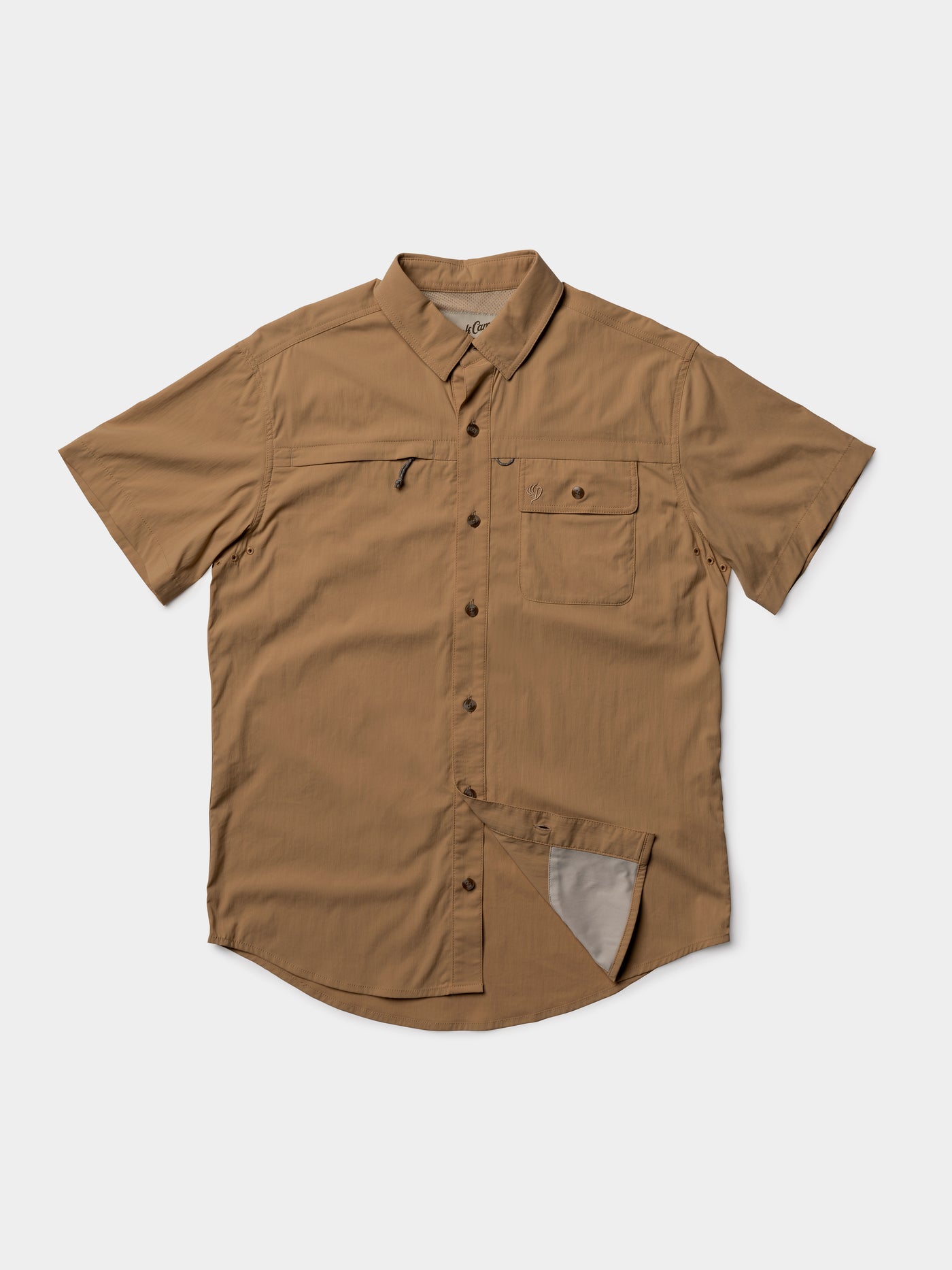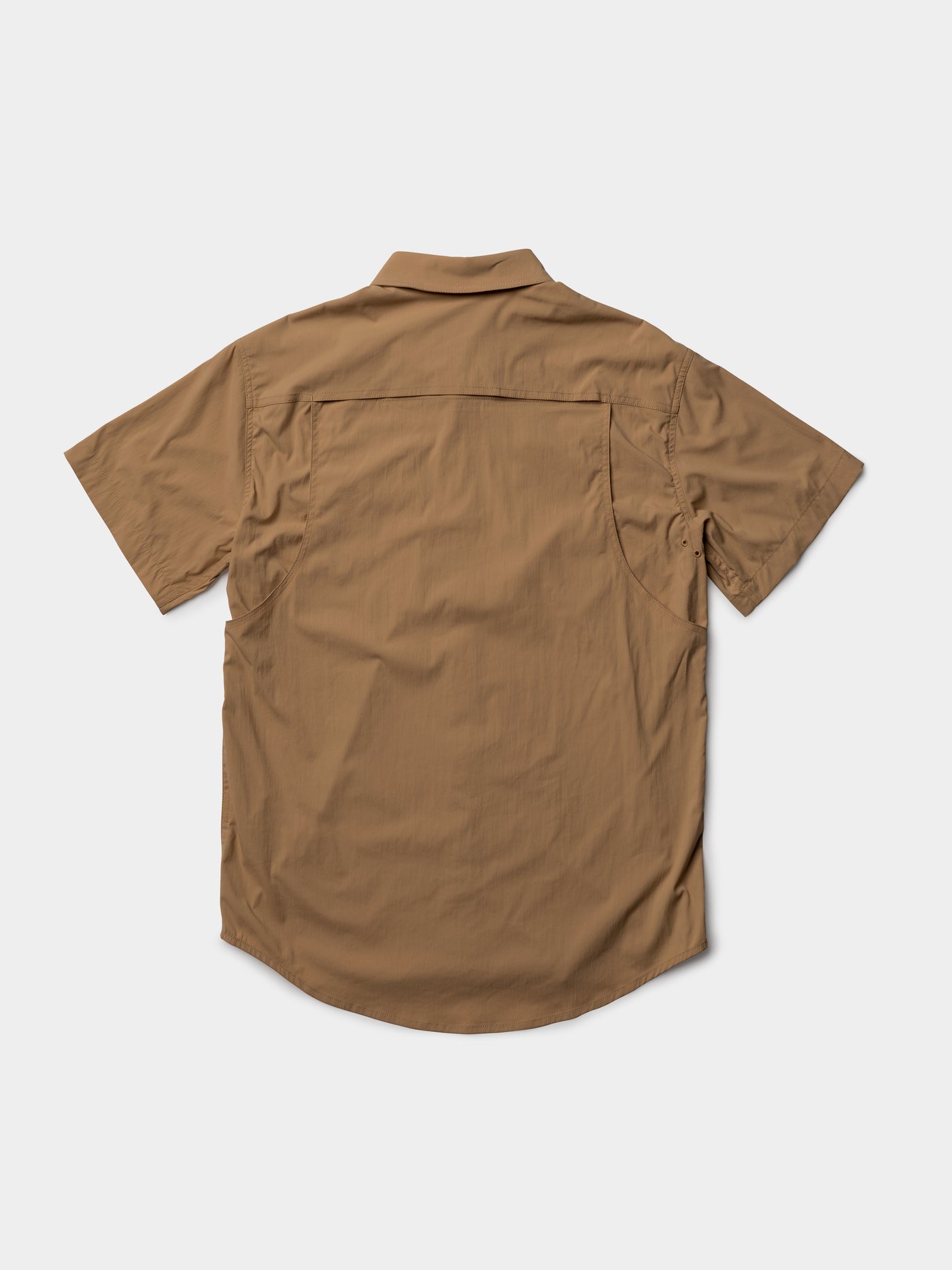 Signature Fishing Shirt - Short Sleeve Size Guide
| Size | Chest (in) | Body Length |
| --- | --- | --- |
| S | 38 | 30.5 |
| M | 41 | 31 |
| L | 44 | 31.5 |
| XL | 47 | 32.25 |
| 2XL | 50 | 33 |
| 3XL | 54 | 33.75 |
| L-Tall | 44 | 32 |
| XL-Tall | 47 | 32.75 |
| 2XL-Tall | 50 | 33.5 |
| 3XL-Tall | 54 | 35.75 |
Favorite!
I've ordered a handful of these shirts for my husband and family members and they all LOVE them. Always a great go-to gift item for any occasion. So many colors, so Duck Camp will have us covered for Christmas gifts for all!
Perfect!
Love everything about this shirt. The fit. The feel. The look. Money.
Money!
Best fishing shirts out there! Have almost all of them, and they are a go to for being on the water, and nice enough to wear in the office.
Love the Tall Sizes!
I'm 6 feet, 5 inches tall and got the large tall size of the signature fishing shirt. I really like this shirt a lot and appreciate Duck Camp's tall sizes. While the shirt is great for fishing, I am a mountain biker and also use this shirt while biking. Several cycling companies (Club Ride Apparel for example) carry similar shirts for mountain biking, but none of the other companies have tall shirts. Finally, found a great option for tall cyclists with Duck Camp!
Typical Duck Camp High Quality
This is another great shirt from Duck Camp. It looks great in so many situations. It's cool during hot weather but the material doesn't sacrifice quality which you often get with "lightweight" clothing. Looks great tucked, untucked with khakis, jeans and especially a pair of my Duck Camp brush pants.
Been wearing this thing out
Love the magnet pocket on the front. Use it alllll the time. I've been wearing this shirt as fast as I can get it clean. Great in the summer heat of 105 degrees. Just buy it. Don't think twice.
Nice but no bullseye
Good loos fit. Adequate ventilation. Fast drying. The zip pocket is worthless. It is too narrow and too high on the chest making for limited use. The other side chest flap pocket is similar but only a fraction better suited. Still an overall 4 star fishing shirt.
My new favorite fishing shirt
Super comfy, excellent moisture wicking material, and it looks great. The microfiber patch for cleaning your glasses and phone screen is a big plus as well.
Great Product
Another great product from the folks at Duck Camp. I can see plenty of good use for this shirt on and off the water.